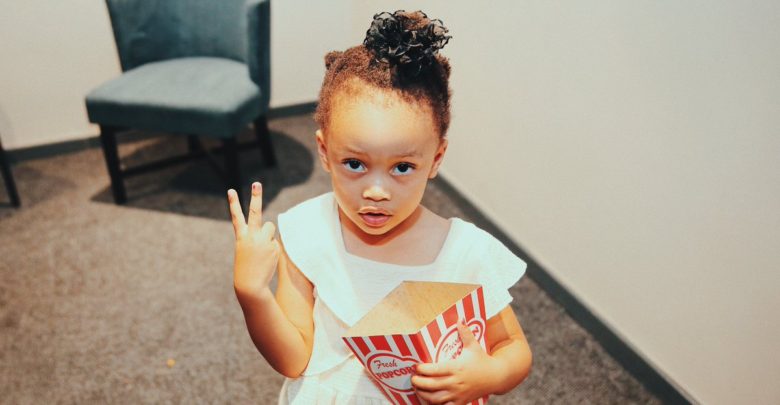 Black Twitter Heartbroken By Kairo Forbes Not Making It To LA For The KCAs! Rapper AKA is up for favorite South African star Award at the Nickelodeon Kids Choice Awards.
As part of his campaign, AKA asked his fans to vote so that he can take his daughter to the Awards ceremony in LA happening this weekend. Kairo won twitter over when she did a video asking fans to vote for her daddy and black twitter seem to have listened to the young influencer.
On Thursday, AKA revealed that Kairo and his mom were denied visas to go with him to LA and black twitter was heartbroken. Most of them revealed the only reason they had voted for AKA was for Kairo to go to LA.
Good Morning ☀️ I have good news and bad news … the good news is that I'm off to LA and I'm feeling pretty positive about the win … the bad news is, Kairo & my Mom couldn't get their US Visa's ?

— AKA (@akaworldwide) March 21, 2019
I want to thank you for your support and for your push to get KAIRO to the KCAs in ?? … Luckily for me, and for her … I have enough time to make it right.

— AKA (@akaworldwide) March 21, 2019
My heart ❤️ #voteaka #kca … voting closes at midnight tomorrow ?? pic.twitter.com/5JumeBfTTi

— Lynn Forbes (@lynnforbesza) March 21, 2019
Check out some of the fan reactions below.
I'm not @akaworldwide's biggest fan but I'd do anything for Kairo Forbes. So #VoteAKA #KCA

— Phumelele Muthali (@lelespoke) March 20, 2019
@realDonaldTrump please Sir. Can we please have your assistant? Our little Kairo needs to go to the USA and collect her award. VISA denied.? We beg you to help us help her.??

— Zodwa ka Rihanna (@ZoeyM101) March 21, 2019
Huh shame Kairo? there is always a next time tho & we winning this award no doubt. #VoteAKA #KCA

— Siseko (@SKay_SA) March 21, 2019
Not fair ? pic.twitter.com/NTMOUcj6AW

— ? (@AmogelangMayvee) March 21, 2019
Eish Kairo ne…?

— Sibongile Khumalo (@sibongilek97) March 21, 2019
Noooo ?????? we want Kairo to go to LA

— Otshepeng Tladi (@otshepeng_tladi) March 21, 2019