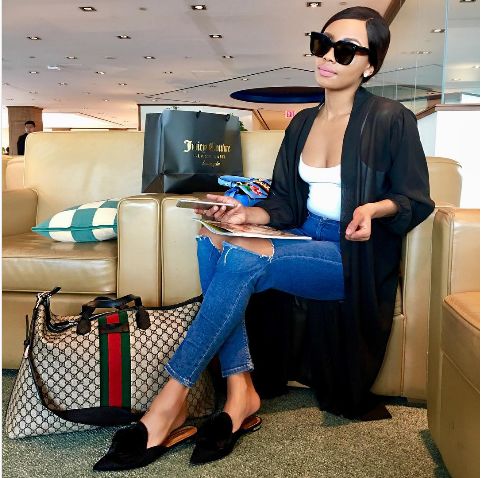 Bonang Opens Up About Getting Married! The media personality recently turned the big 30 and she's loving it.
Having accomplished what many can only dream of in a lifetime at 30, Bonang seems to be warming up to the idea of marriage or could her boyfriend rapper AKA have anything to do with that?

In a recent interview with Sowetan Magazine, Bonang shared that she is now in a content place and feels ready to say, 'I Do'.
"I think marriage, for me, has always been finding and marrying your best friend. It's about being at a time and space in your life where you are ready to settle down and it can happen whenever. I mean, I'm good now, I'm content so I can get married," Bonang told the mag.
Here's your cue AKA, get those diamonds together!