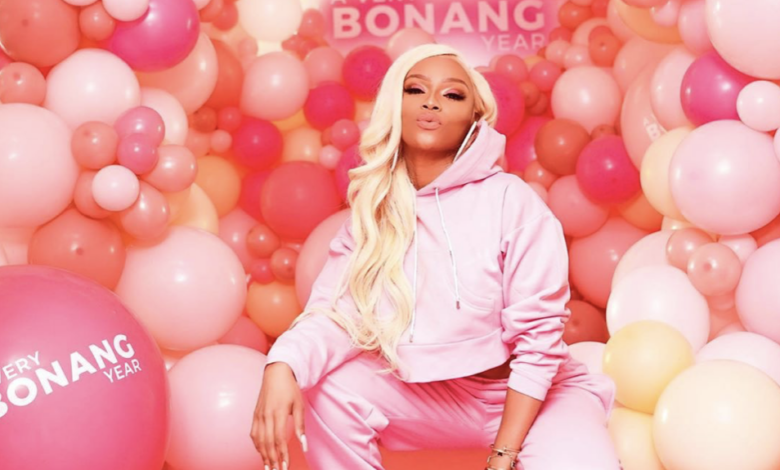 Bonang Makes Viewership History With 'A Very Bonang Year'. Queen B can't help but keep on levelling up with her own career game and the Moghel has done it again with the success of her two part special, A Very Bonang Year.
Zandile Nkonyeni, Head of PR of the SABC TV Channels mentioned that the first episode which premiered on the 1st of August on SABC1 had smashed the record for the most number of people who tuned in, which is said to be 1.86 million people in total.
"We are excited to announce that "A Very Bonang Year" reached a record-breaking 1,86 million viewership in its first episode of broadcast" Nkonyeni said.
The businesswoman and media mogul took to Instagram to celebrate her victory and share the awesome news of her show making history as well as to show her gratitude to all those who made this possible.
"we broke the record! 😭😭😭😭 Thank you SO MUCH for tuning in… this. Is. WILD!!! 👊🏽🙏🏽💕💐 Part Two airs tomorrow at 6pm on SABC 1! See you there…🚀🚀 #AVeryBonangYear Thank you to the amazing team at @mzansi_fosho, my management at @csa.global, my family at Red Button @bstyle4life @paykev@kameron.ramirez @nickhissom & of course my partner @dopezuluboi!! To my best friend @orosbarbie & my sister @pinky_.girl… this is only the beginning… we praise God!" Matheba wrote.
Part 2 of "A Very Bonang Year" will air on Saturday, August 8 at 6pm on SABC1 and there will also be a repeat of Part 2 on Monday, August 10 at 2pm on SABC1.
Congratulations B!!!
By Sinakho Mandla