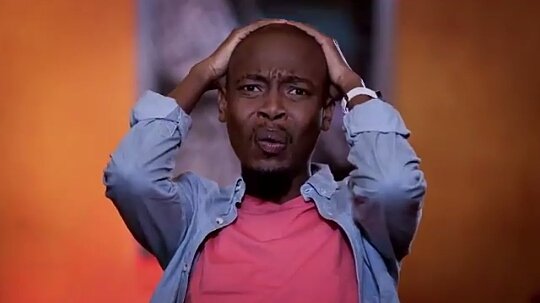 Black Twitter Left Confused By UyangtandaNa's Itumeleng's Relationship Status! The crushee on Wednesday's episode of UyangtandaNa might have rejected her church brother but she has given many girls a new relationship status.
Itumeleng described her relationship status as in a relationship but not married therefore single. To borrow brother Bongani's favorite word, basically if Home Affairs doesn't know you're married then my sister you are single woman.
Check out the hilarious reactions in memes below.
Kalokhu MoGhel u single e home affairs 🤣🤣🤣🤣🤣🤣🤣 aiy ayise awkward kwale ye rejected friend request. #UyangthandaNa

— Busi Mhlongo (@belitious) February 21, 2018
#Uyangthandana mara mos this girl says she is single, not yet married and in a relationship…
Njani…… pic.twitter.com/bnRPg9y2K3

— Lebogang (@LebogangModiba) February 21, 2018
Girl is in a serious relationship but still looking for a skinny tall guy??? #Uyangthandana pic.twitter.com/QHhfHZAwxM

— mbalenhle (@mbali_me) February 21, 2018
You heard bheyps, she's single but in a relationship 😂😂😂😂 https://t.co/dbmZ8RIGSm

— ProducerKat (@KatlehoMolai1) February 21, 2018
#UyangthandaNa I am single, not married… but in a relationship. Kusazoba lit!!😂😂😂😂😂

— abigail mabona (@abigail_mabona) February 14, 2018
There is nothing worse than being told by a girl u love that 'you are like a brother to me ' #UyangthandaNa pic.twitter.com/vK5plZBtKT

— KG (@kgmkhwanazi) February 18, 2018
Basically I'm single until home affairs actually recognizes me as "married" 😂😅🏃🏼🏃🏼 #UyangthandaNa

— 💛ChApPiEs💛 (@TKemeng) February 21, 2018