Celeb News
Local
Battle Alert: Who Flexed The 'Private Jet Life' The Best Khanyi, Mihlali Or Sarah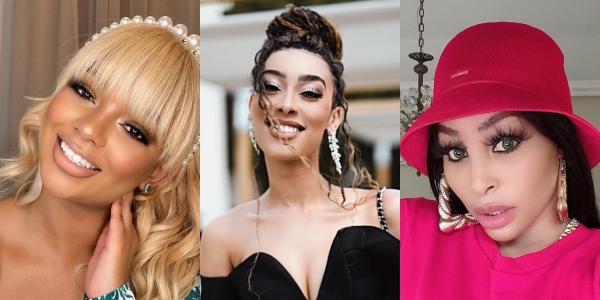 Battle Alert: Who Flexed The 'Private Jet Life' The Best Khanyi, Mihlali Or Sarah. No matter what any one say's, these ladies are who they think they are as they have countlessly made us breathe through the wounds with their lavish lifestyles.
Since private jets are the new photo accessory, we want to know who you think did it the best between actress and media personality Khanyi Mbau, beauty blogger Mihlali Ndamase and influencer and model Sarah Langa.
Khanyi Mbau
Khanyi Mbau recently made the top of the twitter trends as her followers praised her for her undeniable swag and 'it' factor after posting her 'all white' drip and private jet combo
Mihlali Ndamase
Ndamase was unfortunately dragged for bringing her Instagram tendencies to twitter after posting a video of her strutting her stuff supposedly fresh of a private jet but, Mihlali is not bothered as the video has over 1.6 million views to date.
Sarah Langa
Sarah Langa is one of the highest paid Instagram models in Mzansi, always jet setting because she's booked and busy and Sis recently stepped on our necks with her recent Instagram story dressed in all black headed to a destination 'unknown'.
By Sinakho Mandla