Lists
4 Facts You Probably Didn't Know About Khaya Dlanga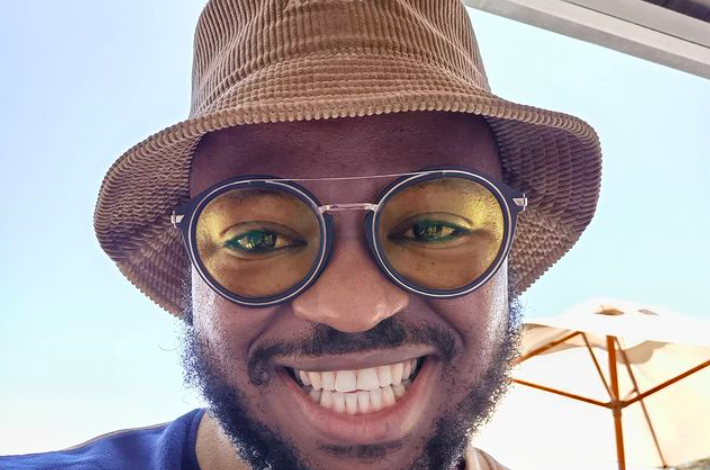 You may not be familiar with the name Khaya Dlanga as he is not a sports celebrity, movie star or politician. However, his name is quite popular in certain circles in South Africa and his reputation keeps growing as his social media following keeps blowing up.
Even those who know who Khaya Dlanga is, may not be fully aware of certain aspects of Dlanga and what he has accomplished or gone through in his life. Khaya Dlanga has worn many hats and played many roles in the last couple of decades.
We share four facts that you might know about this unique individual:
Retired Youtuber
If you only recently came across Khaya Dlanga you may not know that he was once a You Tuber. His channel has more than 10,000 subscribers and over 100 videos that date back to over a decade. We are not sure why he decided to retire from YouTube or if he will decide to come back and start posting YouTube videos again.
If you would like to know more about Khaya Dlanga and get a glimpse into the early years, the best way to do that is to spend some time going through his YouTube content. He has a range of videos dealing with a variety of topics. He has categorized his video content into different topics which makes it easy to browse and find topics that you find interesting.
Some of the video content that you will run into at Khaya Dlanga's channel includes offbeat comedy, life lessons, political stories, theistic and philosophical views and short videos covering a range of interesting subjects. And can you guess the name of this YouTube channel? Obviously, it was just named "Khaya Dlanga". – as you can imagine for someone with a pretty large ego.
Gambling Killed His Brother
Khaya Dlanga was very close to his younger brother Nganga who passed away in June 2020. The loss was very difficult to Khaya Dlanga as the circumstances leading up to his brother's death were troubling. Dlanga decided rather than keeping his pain inside, he would open up about his brother's passing and let his followers know that it is better to talk about stuff that is troubling you than to keep it all bottled inside.
Given the fact that COVID-19 caused chaos across the world and the pandemic resulted in thousands of deaths across South Africa, one might assume that Nganga Dlanga passed away due to the pandemic. These were some of the rumors that were initially doing the rounds on social media until Khaya Dlanga took the time to address his brother's death.
He took his followers down memory lane by sharing some of his childhood pictures with his brother and quelling all rumors surrounding his brother's death. Khaya Dlanga said that his younger brother had a very keen interest in gambling online and over the years that interest turned into gambling addiction.
Nganga was unable to cope with his gambling addiction which spiraled out of control. In the last few months of his life, it was very difficult to see Nganga battling to stay alive and it was hard to see him in so much pain.
Khaya Dlanga said that Nganga ended up swallowing all of his prescribed medication in an attempt to kill himself. Nganga suffered a lot in his final moments due to this which caused even more grief to the family.
Khaya Dlanga has spoken out after his brother's death on why it is important for young men and women to come forward and ask for help when they are battling issues like gambling addiction. He pointed out that men did not think twice about going to the doctor and getting treated for a physical condition but would not consider going to a doctor for a mental illness.
Dlanga has also called for the government and online gaming operators to do more to encourage responsible gambling and protect players from succumbing to problem gambling.
Social Media Influencer
Khaya Dlanga is not a celebrity or a TV personality but he has turned into somewhat of a social media influencer. He is definitely an Instagram influencer with close to 200,000 followers on his Instagram. He posts quite regularly and his pictures are very thought-provoking.
If you want to get a behind-the-scenes look into what Khaya Dlanga is up to and what his latest projects are, you should follow him on Instagram at khayadlanga. If you would like to interact with him or get his thoughts on something, you can leave a comment on his post or DM him and see if you get a response.
When you combine his Twitter and YouTube following, you see that Khaya Dlanga does have the attention of a large group of followers who are very keen on listening to what he has to share.
Chief Marketing Officer
While Khaya Dlanga wears many hats, one of his main hats is that of a Chief Marketing Officer (CMO) for rain. You can find all of this on his LinkedIn profile and also get a glimpse into some of his past roles which include being a marketing manager for Amstel – The Heineken Company and being a senior communications manager for Coca-Cola for six years.
If you are looking to connect with Khaya Dlanga in a professional capacity, LinkedIn is one of the best ways to do that.