Lists
2021 SA Celeb Festive Vacations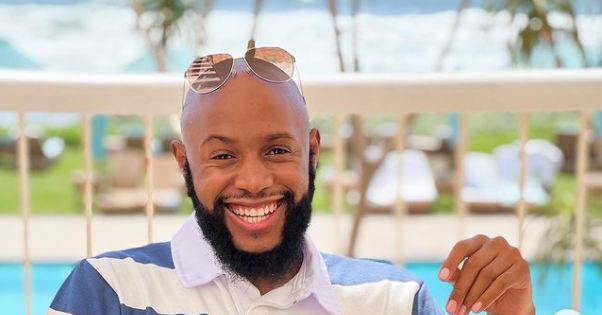 2021 SA Celeb Festive Vacations. The 2021 was indeed a very dramatically long year for may, so when the time came to kick back and relax our favorite celebs went all out. During the year we have watched many celebs shed blood sweat and tears to make some rather impressive career moves, so we don't blame them for wanting to take some time away and enjoy a few cocktails under the sun with their loved ones.
Celeb holiday content has to be one of the main reasons why we camp out on Instagram, and we are excited that our faves didn't disappoint this time and definitely served us with some top class holiday content. It seems like Cape Town was the popular destination for 2021's festive season as the likes of Mihlali Ndamase, Boity, Sarah Langa, Pearl Thusi and more enjoyed the scenic landscapes of the Mother City while the usual jet setters like Kefilwe Mabote, MaMkhize and others chose to add a bit of international flavor to their holiday.
Here are a few local celebs that took some sbwl trips in and around Mzansi during the festive season
Linda Mtoba – Mozambique
Linda has been sharing her dreamy vacation on Instagram with her sister in Maputo as they did all sorts of fun activities like dolphin watching, shark diving and so much more.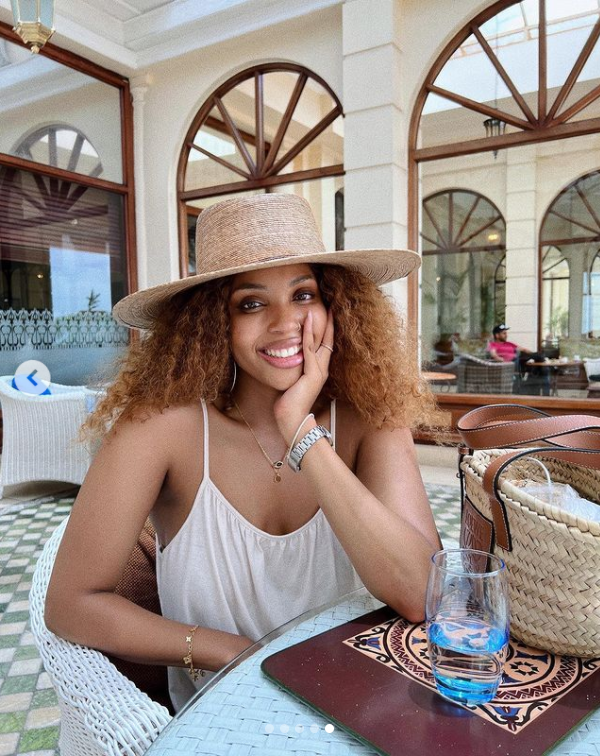 MaMkhize – Namibia
Reality star and businesswoman Shauwn Mkhize has been serving us some high fashion model inspired shots on social media of her time in Namibia and we are loving it. MaMkhize also ended off her vacation in the Mother City where she lived her best life at one of Western Capes most luxurious resorts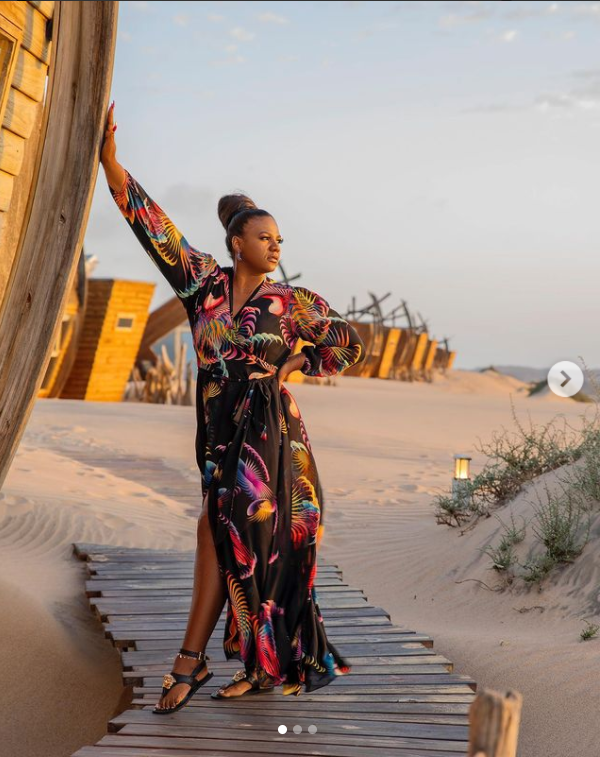 Kefilwe Mabote – Cape Town
Kefilwe being the well travelled maven that she is took a trip to Cape Town and visited some of CPT's scenic destinations including Cabo beach, where she gave her followers a glimpse of the blue skies and sandy shores.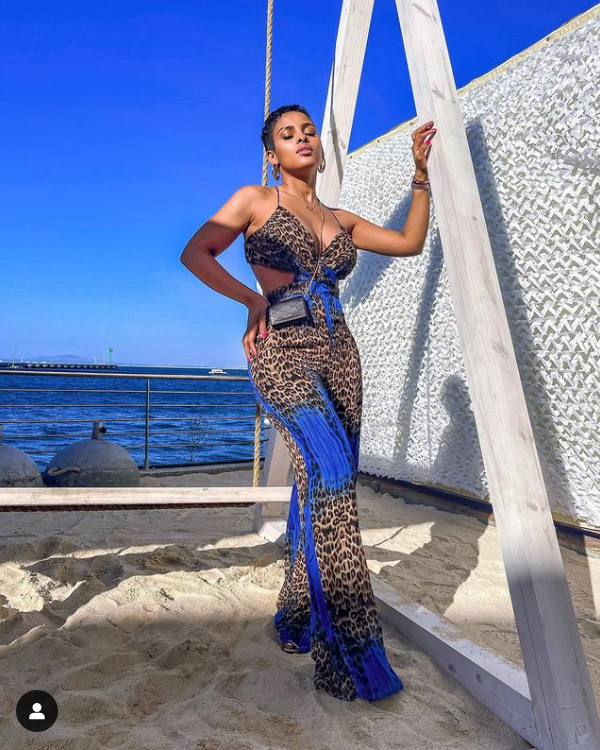 Boity – Cape Town
Rapper and businesswoman Boity was also in Cape Town this past festive season where she was living her best life in one of Mother Cities lux resorts with the mountains as her backdrop.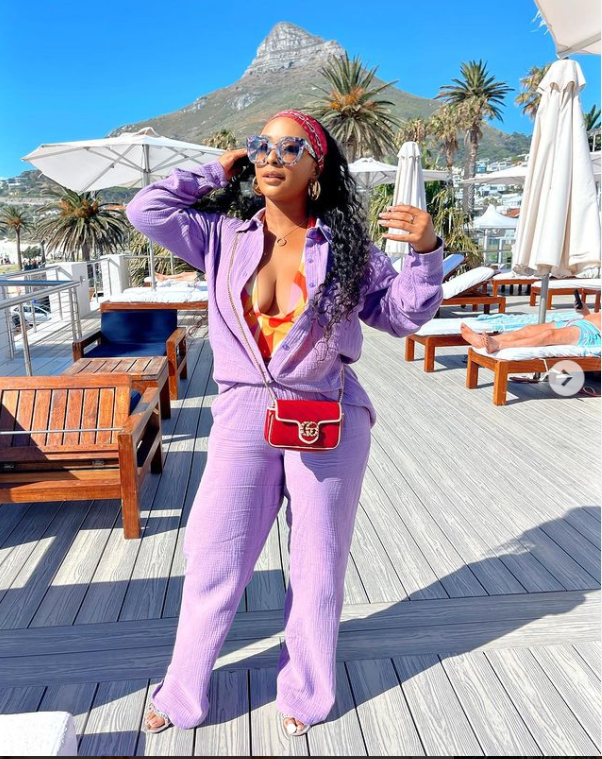 Model and influencer Sarah Langa served us all the sbwl vibes during her Cape Town trip where she had fun with her girl friends including Amanda Du Pont as they did fun activities including yachting and soaking up the sun.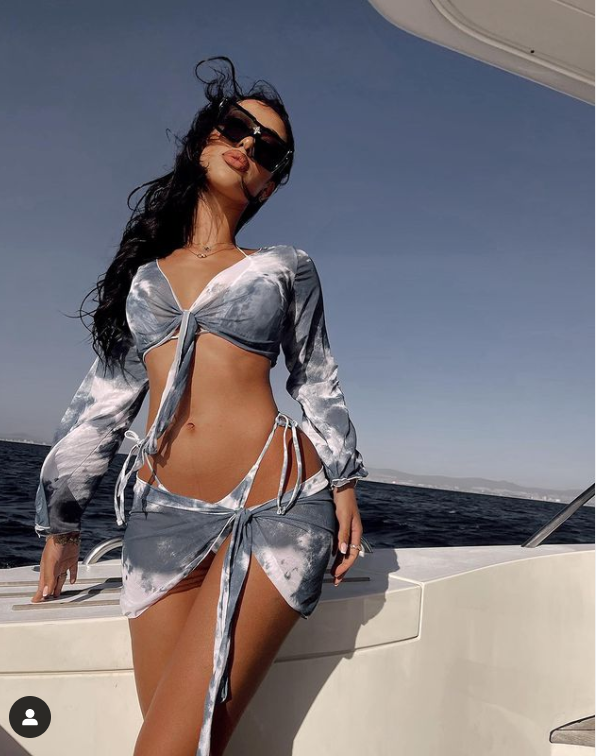 Mohale – KZN
Mohale who is no stranger to self pampering kicked back and relaxed in KZN at one of Durban's elite lodges. It was rumoured that the actor was not alone on the trip which explains all the glowed up pictures from the trip that he has been posting.