Celeb News
Local
Zozibini Tunzi Calls Out Local Cosmetic Chain Store For Racist Advertisement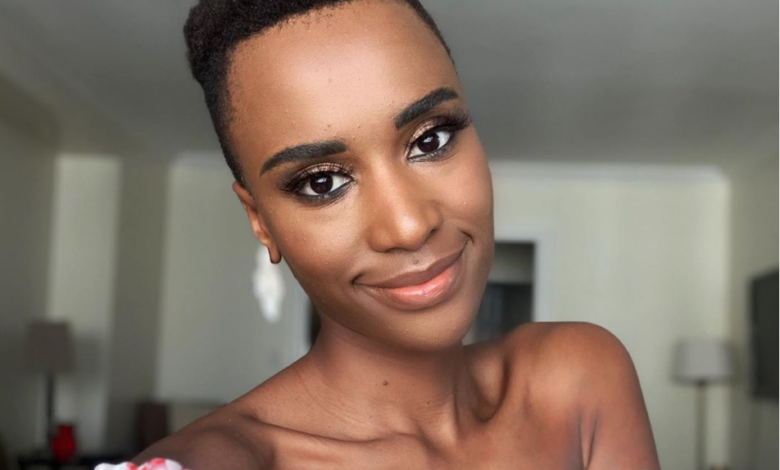 Zozibini Tunzi Calls Out Local Cosmetic Chain Store For Racist Advertisement. Miss Universe Zozibini together with the black community have expressed their disgust and disapproval over an advertisement by Clicks South Africa for hair care, consisting of racist context that offended many.
The advertisement for hair care compared the look of damaged hair to healthy hair, stating that African natural hair was the damaged kind and silky Caucasian hair is supposedly what healthy hair looks like.
The pageant queen took to twitter to express her dissapointment in how the store disregarded the social issue that we are faced with worldwide, that being racism, stating how the company misrepresented the concept of diversity regardless of the black community making up 80% of the population.
"Not only is this disrespectful to black lives, it is also evidence of an absence of representation and diversity within the organization. And we are talking about a South Africa with a population of about 80% black people (stand to be corrected). No way" Zozibini wrote.
Clicks has however, released an apology via their social media account, stating that they were unaware of the nature of the advert and did not mean any harm nor did they have any malicious intent and have since removed the ad and expressed their sincere apologies.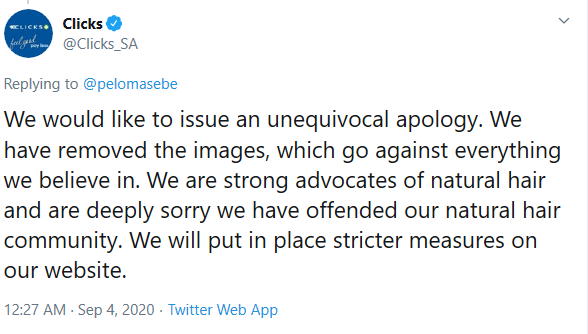 By Sinakho Mandla
<