Celeb News
Zanele Potelwa Announced As The Red Carpet Host For The Amapiano Awards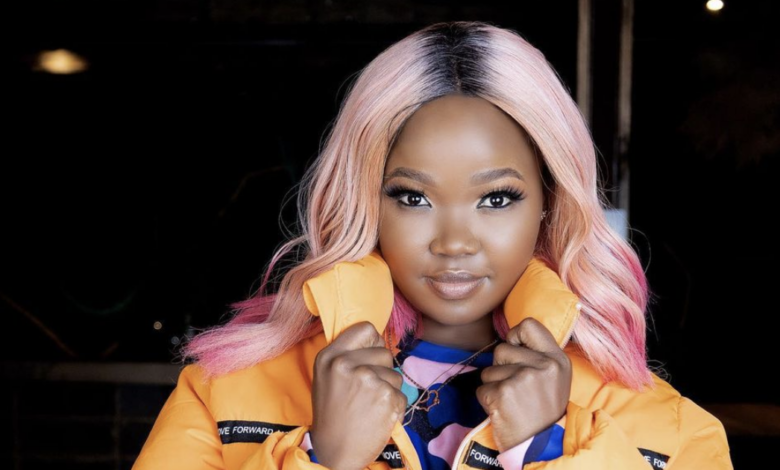 Zanele Potelwa Announced As The Red Carpet Host For The Amapiano Awards. 5 Fm host Zanele Potelwa has hosted the red carpet for some of the most prestigious events like the South African Music Awards, and she is about to take over yet another one. Potelwa has been announced the official red carpet host for the first ever Amapiano awards that are coming up real soon.
Taking to social media, Zanele shared the exciting news of her hosting gig at the South African Amapiano Awards for 2021 which will be happening on October 23rd. The Selimatunzi host celebrated the awesome news sharing how excited she is for the night that is sure to be filled with glitz and glamour. Zanele also reflected on previous red carpets that she has hosted which include the Global Citizen concert and of course the SAMA's so we know she is going to kill this one.
" ANNOUNCEMENT ALERT 🚨 I'm so excited to let you know that I am the official red carpet host for the inaugural SOUTH AFRICAN AMAPIANO MUSIC AWARDS @official_saapa 🥳🤩🥺😍❤️🙏🏾 I genuinely cannot wait and I'm so so grateful 😭❤️😍🤩🙏🏾 Swipe right to see two of my first red carpets ever: SAMAs and Global Citizen ❤️🙏🏾 and also check out the main hosts of the show 😭🥳🔥🤩❤️ THEY ARE SO EXCELLENT AT WHAT THEY DO!!!! 😭😍❤️🔥 We are going to be HOSTED 🥺😍🔥🤩❤️ @zolazeelovin @moshendiki @robot_boii … Please do join us 23 October at the Sandton Convention Centre" she wrote.
Potelwa also gave a shout out to other celebs who will be sharing the hosting duties which include Zola Mhlongo and Moshe Ndiki as the main hosts for the evening. Moshe was also been as the main host for the night and we have no doubts that do an amazing job. The awards will be taking place October 23rd 2021 with 21 categories to be awarded at the Sandton Convention Centre, and Ndiki has guaranteed attendees that it is going to be lit.
The platform that was launched right in the midst of a pandemic claims that in a time where artists have struggled to work, it is important to uplift them through this movement. The awards show claims to made for the people by the people, as winners are voted for by the people themselves. Artists will win R10 000 cash for each winning category while Song of the Year will win a cash prize of 50 000 rands.
Voters can also win up to 100 000 worth of prizes for voting for their favourite nominees. Performances will include Amapiano powerhouse artists such as Ladu Du, Focalistic Mpho Sebina, Dbn Gogo and many more.
We can feel the excitement already!!