Celeb News
Local
'You Wanna Kim Kardashian Me?,' Ntsiki On Turning Down A Reality Show Offer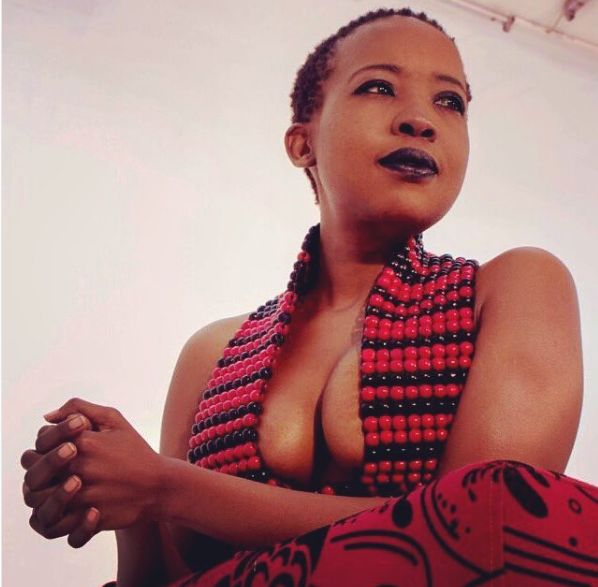 'You Wanna Kim Kardashian Me?,' Ntsiki On Turning Down A Reality Show Offer! If you follow Ntsiki Mazwai on social media you know how much she has to say about everything and anything.

The might sound like a good recipe for a hit reality show but Ntsiki thinks it should be something else. The social media star took to twitter expressing how she should be offered a current affairs talk show not a reality show saying she won't be turned into a Kim Kardashian.
"I don't know how this is not obvious…I raise social issues everyday and get people talking and you can't tell that I'm a talk show host? You wanna Kim Kardashian me?," she tweeted.
For many many many many many many years you have watched me be a platform for people to speak and express themselves and you want me to be a Kim kardashian? Like????

— CheriEgrand 🐝 (@ntsikimazwai) October 7, 2018
I don't know how this is not obvious😔I raise social issues everyday and get people talking and you can't tell that I'm a talk show host? You wanna Kim Kardashian me?

— CheriEgrand 🐝 (@ntsikimazwai) October 7, 2018
For the past two years this channel has been wanting me to do a reality show. I don't understand because is it not obvious to everyone that I should be hosting a current affairs talk show? 😔like is it not obvious?

— CheriEgrand 🐝 (@ntsikimazwai) October 7, 2018
Thing is I told them from Day One that my strength is a current affairs talk show……and they were like naaah that's boring. I'm the furthest thing from boring- they missed out actually.

— CheriEgrand 🐝 (@ntsikimazwai) October 7, 2018
It's just that I refused to dumb myself down for fame……now they say I was difficult. Ayi abantu

— CheriEgrand 🐝 (@ntsikimazwai) October 7, 2018