Celeb News
Local
Wowza! Here's How Much Money Babalwa Mneno Sent Khanyi Mbau Just For Fun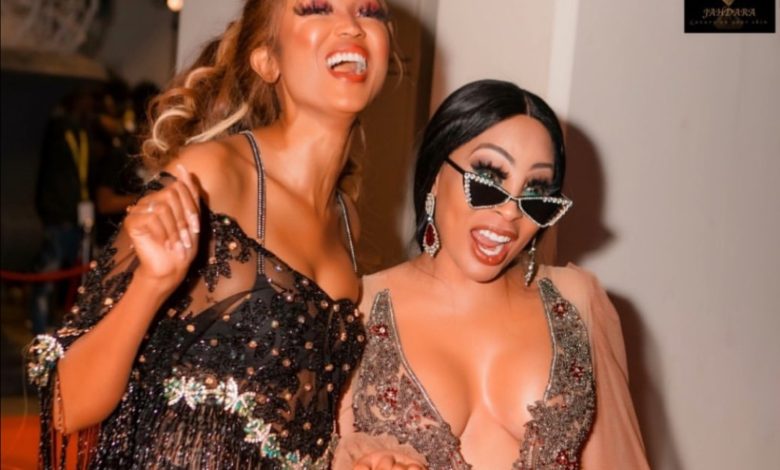 Wowza! Here's How Much Money Babalwa Mneno Sent Khanyi Mbau Just For Fun! We get excited every time we see a flourishing celebrity friendship because of how rare it is. Khanyi Mbau and Babalwa Mneno are two of the original queens of showbiz and they have been friends for years.
Whilst they don't often publicize their friendship, it's as real as it gets. Khanyi recently turned 34 and Babalwa sent her the sweetest birthday shoutout earlier this week before blessing her with some Randelas.
"When I tel u @mbaureloaded and I are years apart twins u best believe me!!! THE THINGS WE DO NATURALLY,WITHOUT ANY PLANNING, WE NATURALLY FEED OFF OF EACH OTHER! It's insane! And no matter how long we haven't seen each other, but when we meet, the connection and syncing is inevitable! Happy bday ill twin! Continue livin in ur perfect truth! Love ya," Babalwa wrote.
Two days later Khanyi took to Instagram stories sharing the sweet gesture from her longtime friend. Babalwa sent Khanyi a cool ten thousand Rands because she was bored. "When [Babalwa] says I'm bored and should go and buy a barbie doll…. rich friends of 2019," Khanyi shared.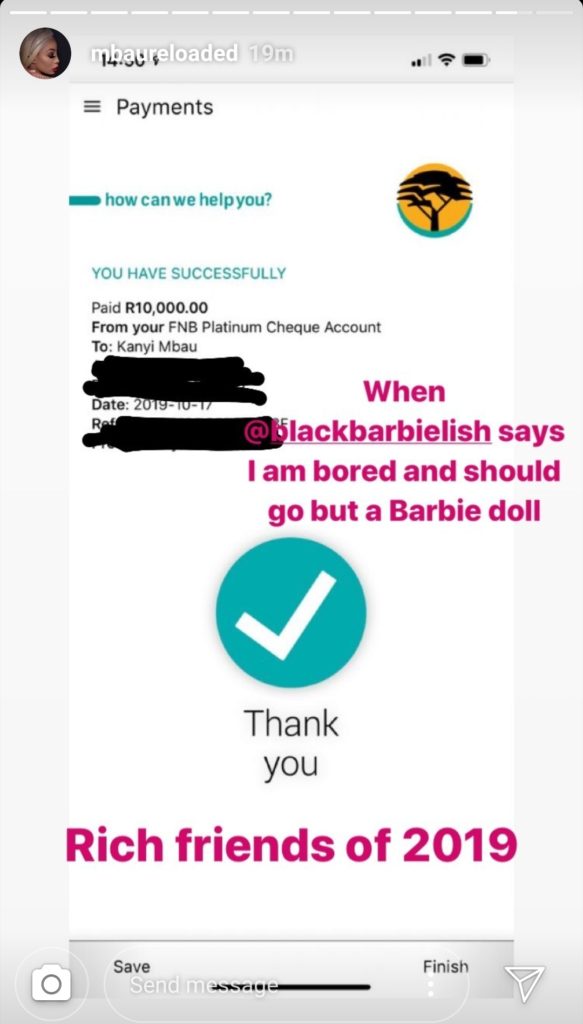 By Wishes Zimunya
wishes@nine80.com
<