Lifestyle
What Are 5 Benefits of Using Mobile Casino Apps?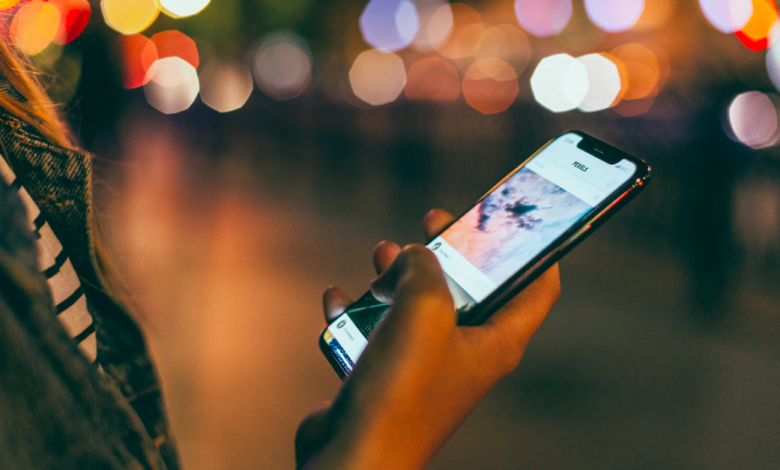 In today's world, we're mostly out and about, going from one place to another. We're permanently connected to the outside world and we carry it with us in our pockets, on our mobile phones or in our backpacks, on our tablets and laptops. We've grown accustomed to this so much that apps were developed for most of our activities and interests, accessible to us at any given movement.
In this respect, mobile casino apps are no different from all the other apps. For quite some time now, people have been able to play their favorite casino games while on the go. A number of punters may still be used to going out in order to gamble, not realizing the multitude of benefits that mobile casino apps can offer:
1. Convenience and Ease of Location
One of the greatest benefits of using mobile casino apps is the accessibility they provide. By being able to access them from practically any of your mobile devices, it means you can play your favorite games from the comfort of your bed, while commuting to work or while waiting idly in a queue. All you need is a stable internet connection and a world of gaming opportunities awaits.
Convenience is the key here and not having to tie yourself to any one particular location is something that will forever be tipping the scales in favor of these applications. As a proposition for any eager punter, the online world can objectively offer a multitude of gameplay options that simply cannot be experienced elsewhere.
2. Wide Variety of Games
Compared to the offer of games you get in a brick-and-mortar casino, the game offer you have access to on mobile casino apps is mindblowing. There's so much to choose from that's impossible not to find the game that most satisfies your needs. From roulette, to poker and blackjack, to online slots, baccarat and craps, each of these games have been developed and reimagined for the online treatment with videos, advanced graphics and sounds that make the act of playing that much more immersive and exciting.
Thanks to an army of web-developers and programmers that are constantly working to improve the online casino gambling experience, you can expect a lot of creativity in terms of the gameplay offers available via your mobile casino app. Likewise, thanks to the popularity of online gaming, in its many forms, improvements are constantly being made to games as well as security and other considerations that are taken into account in such environments.
3. In-App Rewards
Casinos that have started developing their own mobile apps had also realized the importance of rewarding their customers and enticing future ones to their platform. If you play online casinos in South Africa on mobile you will find many have perks, bonuses and offers that are exclusively available for those deciding to switch to using mobile casino apps.
Countless online casinos offer loyalty points, cash deposit bonuses and cashback offers that can help entice you to start using their specific application. Each casino will choose how they decide to reward their tech-savvy users and you, in turn, can decide which type of offers you can benefit most from.
4. Safety and Security
Being able to play any of your favorite games whilst on the move is the beauty of the modern age and whilst we might all enjoy this luxury, it is important to remember that, as with any other business online where financial transactions are made, you want to be sure that all your private information is in safe hands. Fortunately, most casino companies operating today take this aspect very seriously and whether it be for Android or iOS, your mobile casino apps have reinforced security systems behind them that guarantee you can sign up without having to worry about your personal and banking information being stolen or misused. Additionally, most of these also have to go through a vetting process with your mobile phone's application ecosystem, further limiting the chance of fraud.
5. An Optimized Experience
Last, but not least, casino mobile apps are designed with ease-of-use in mind as a modus operandi. In terms of having an optimized mobile gambling experience, perhaps one of the most beneficial aspects is the option to receive push notifications with your favorite games.
You may, for example, wish to be notified about important odds on a particular game you're playing and the application can be tailored to provide you with said information. Having this available can ultimately make the game for you, as timeliness and access to vital information is essential in any type of gambling.
A quick browse using your preferred search engine will soon reveal that online casinos are growing in numbers and popularity. Thanks to ongoing efforts to bring a variety of gaming experiences to the punters, casinos have made it that much easier for people to enjoy their favourite games through mobile applications, be it on their phones, tablets or laptops. Recent (and ongoing) worldwide events have highlighted just how important our global connectivity is and having the luxury of an internet connection. It has also revealed that a great many things can be achieved online, and casino gaming is just one of the many areas that has seen continued growth and expansion. With more punters joining up for their free spins, bonuses and jackpots, the future of mobile online gambling is bright.