Celeb News
Watch! Student Asking His Girlfriend To Be His Matric Dance Date Goes Viral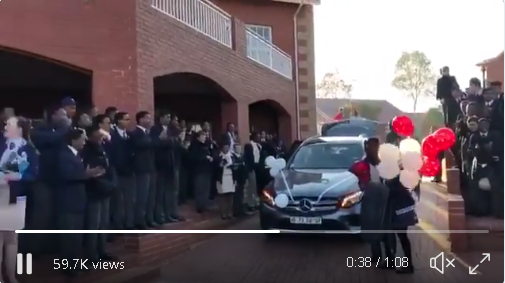 Watch! Student Asking His Girlfriend To Be His Matric Dance Date Goes Viral! Romance is not dead after all and it's the 2000s schooling everybody on how to do it properly.
One Gauteng Matric Student pulled all the stops when it came time to ask his girlfriend to be his matric dance date and it's the cutest video you'll watch.
The student's sister shared the video on twitter which has since been watched almost sixty thousand times. Check it out below. You might learn a thing or two or pass on to your siblings in Matric.
My brother asked his girlfriend to be his matric dance date today 😭❤️. This boy is actually sooo romantic. This is why I'll never settle for less than I deserve. pic.twitter.com/Yrbc1oMRn6

— honey (@romachaka) June 6, 2018