Celeb News
Watch! Kefilwe Mabote Shows Off Her Gorgeous Home And Reflects On What It Took To Build It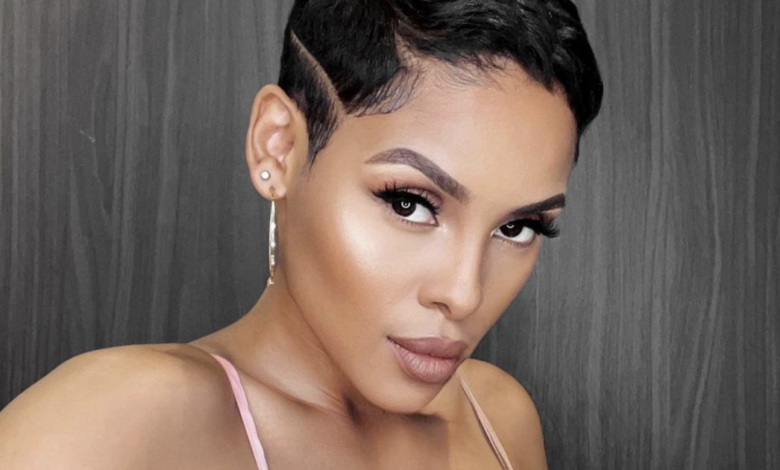 Watch! Kefilwe Mabote Shows Off her gorgeous Home And Reflects On What It Took To Build It. Living your best life on your terms comes with a heft price and a lot of sacrifices which businesswoman and influencer Kefilwe Mabote knows a thing or two about. Kefi is one of the most followed social media stars in Mzansi because of her sbwl life and jet setting trips around the world with her besties.
Although many have their reservations on how Mabote can afford her affluent lifestyle, but it wasn't handed to her on a silver platter because she had to sacrifice a lot to be where she is. They say home is where the heart is and we can definitely see Kefilwe's heart in her luxurious home because it is built and decorated to taste just like she is.
Taking to Instagram, the award winning influencer shared a video of her opulent home with a staircase big enough for an elaborate fashion show. The video not only showed off the stairs but also the lounge and dinning room area as well at the entrance of her home with a gorgeous metal half female body fixture on the wall.
Kefi reflected on the things she had to sacrifice in her life including dating, getting flewed out, designer bags and more to achieve her beautiful home. Mabote also looked back on the times when she was kicked out of her home but like a Phoenix in the ashes, she rose again. Mabote has also been bullied by tabloids that have made all kinds of allegations but the businesswoman turned the hate in to motivation to get the work done. This is a big middle finger to all the people who thought their money was her life line and we are inspired by the girl boss she is.
"Sacrificed umjolo, designer bags, Terminal A, and allies for my great home! Dark times with me being kicked out a few times but asikho lapho manje, and finding my name in some shoddy tabloids gave me the motivation needed to strive for better! I must pat myself on the back for these sacrifices and life lessons! To be honest, I thank those who thought that their money was my lifeline ?. Cheers … we don't stop here ?. Sibenza girl" she wrote.
Fans and followers flooded the post with congratulatory messages, sharing how gorgeous the home is and applauded her for a job well done.
Mabote has been working hard on building her brand after sharing she is now a proud owner of a fast-food franchise. Kefilwe opened a restaurant franchise during a pandemic called Tasty Gallos, which has given others the opportunity to become boss's as well.
"Girl, you have done it again" – a motto I tell myself every single day! Today, I was at lunch and the exciting news came that I was an Official Franchisee of a @tasty.gallos! I couldn't be happier at the prospect of owning my own fast food franchise!" she wrote.
Mabote also recently hinted at her next business venture which many are guessing is a wine brand. This after Kefilwe posted pictures of herself at a wine estate during her exclusive cellar and wine barrel tour, with a caption about unearthing her wildest dreams.
Check out the video below.