Celeb News
Local
Watch! Julius Malema Pokes Fun At Malusi Gigaba's Explicit Video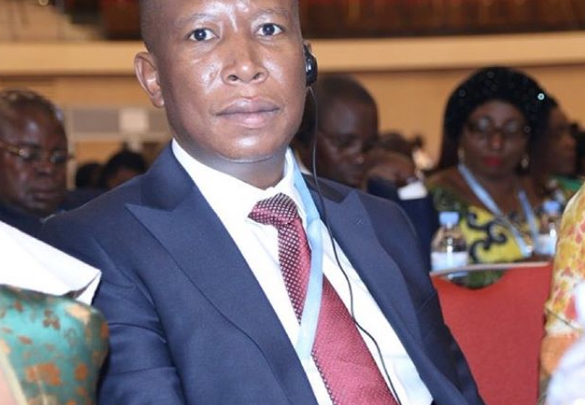 Watch! Julius Malema Pokes Fun At Malusi Gigaba's Explicit Video! If you thought the whole Malusi Gigaba sex tape scandal would end without Julius Malema making fun of it, you thought wrong.

We know Malema and Gigaba are not the best of friends. And they always use each other's shortcomings to their own advantage. Julius recently shared a video of himself in his car enjoying some music and poked some fun at Malusi's unfortunate video.
"You take Julius Malema dancing, nicely enjoying himself with a video with the hope that the dance will replace porn star…never. We're not playing with ourselves, we're playing music here," Julius said in the hilarious video.
Watch the clip below.
Shots fired..?? pic.twitter.com/o51NUUKmnA

— QueenSamantha (@2ahtnamas2) November 4, 2018