Lists
Watch! How Ayanda Thabethe Gets Her Summer Ready Rocking Body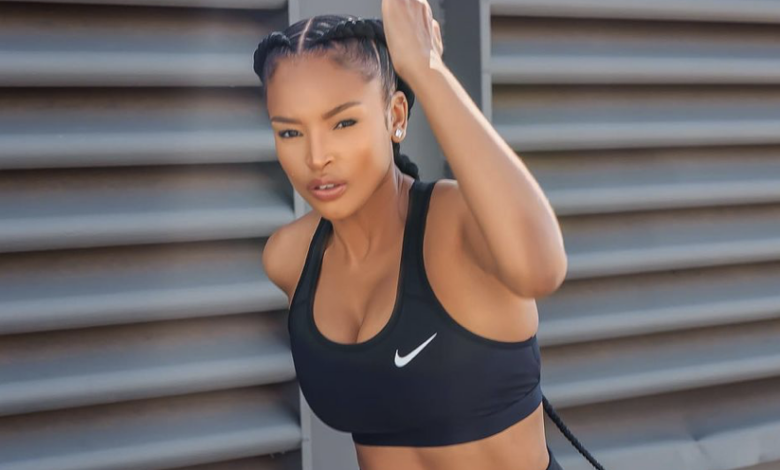 Watch! How Ayanda Thabethe Gets Her Summer Ready Rocking Body. Ayanda Thabethe is not only fashion goals but she is pure body goals too. Even though the media darling was blessed with some heavy good looking genes, she also puts in the work to level up her sex appeal.
Apart from posting about her successful career, Ayanda also inspires her followers to take care of their bodies, because your body is a temple at the end of the day. Thabethe usually shares some body positive content including, healthy eating tips, inspirational quotes and of course her killer exercise sessions with her trainer.
It goes without saying that sis has some incredible fighting spirit and decline because she visits the gym on a very regular basis which is one of the many reasons why we love her.
We took the time to give you some Inspo on behalf of Ayanda to encourage a healthier lifestyle and snatched body so you can stay summer ready even in the cold winter season.
High Intensity Training
High intensity training is very beneficial for the body has many benefits for the body besides looking good, which include lower body fat, heart rate and blood pressure.
Boxing Combo's
Boxing combo's are popular amongst celebrity workouts as the drills make for are not only fun but the also challenging both physically and mentally.
Core Strength
Ayanda Thabethe has abs for days and that's because she does many core strengthening exercises which include planks, sit up's and leg raise pulls ups.
Leg Lunges & Squat's
Ayanda makes sure to dedicate a distinct amount of time on all areas of the body and if you were wondering how she gets killer legs and a sexy booty, the answer is lines and squat's.
Healthy Eating
Even though the truth hurts sometimes but the saying you are what you eat can be true at times and Ayanda Thabethe is a very healthy lady as she fuels her body with clean and nutritional foods like high protein salads, smoothies and more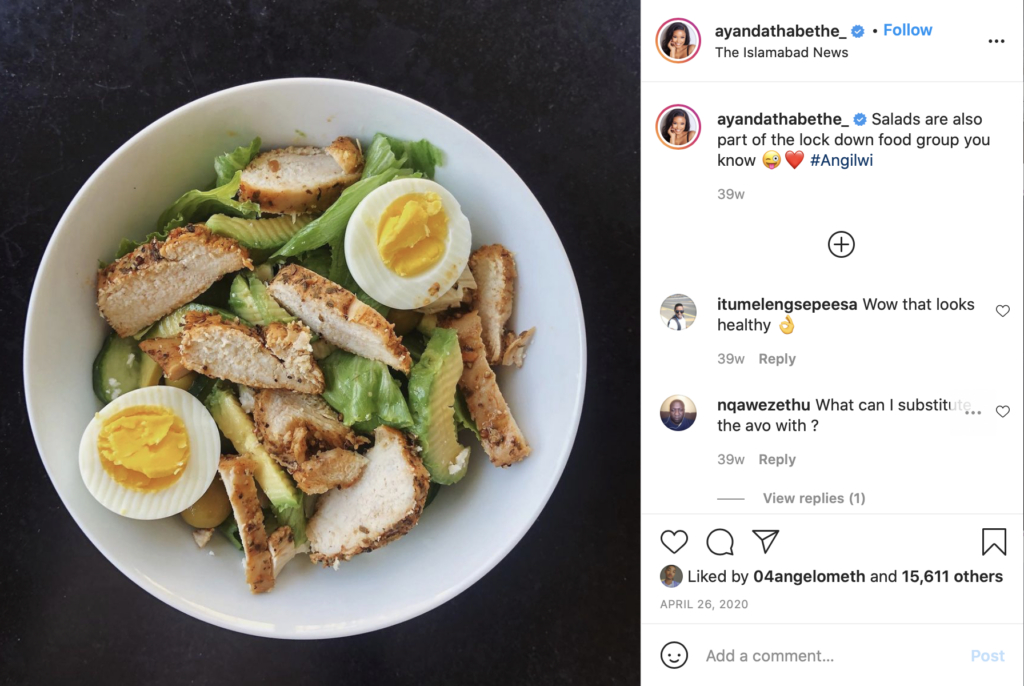 <