Celeb News
Local
Watch! Bonang Hilariously Shows She's Not Always About The Expensive Lifestyle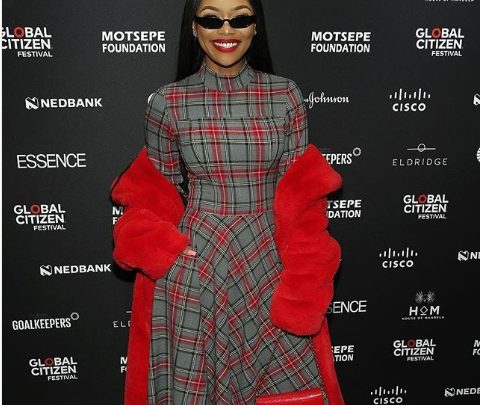 Watch! Bonang Hilariously Shows She's Not Always About The Expensive Lifestyle! The media personality can afford any brand under the sun and can buy anything she wants. She has also become a pioneer is supporting local brands.
One of the most exclusive and luxury designers in Mzansi is Rich Mnisi and even he is sometimes expensive for queen B. In an Instagram post by the designer, Bonang jokes about how everything by Rich Mnisi costs R2 million.
"Let me tell you about Rich Mnisi, when you book him as a creative director or an editorial, 2 million, when you want a trench coat from the Rich Mnisi Collection, 2 million, when you want an earring, 2 million, when you want to say, 'OMG! I'm going to the SAMAs I need a dress,' 2 million. So you ask yourselves why I don't wear Rich's clothes, he is very expensive," Bonang said in the video.
Well Rich Mnisi who obviously has a great relationship with Bonang captioned the video, "B*tch I'm my own currency! Lol I love this woman!"