Celeb News
Local
Watch! Anele Mdoda On Being Friends With Trevor And Sizwe Before They Had Good Cars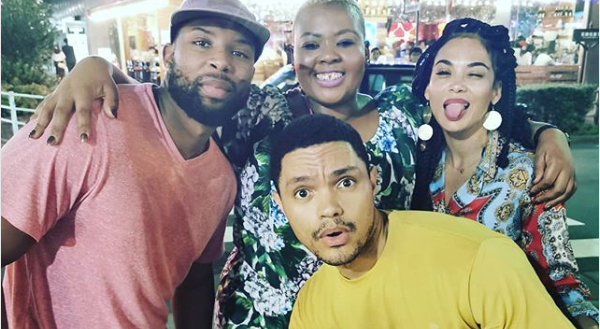 Watch! Anele Mdoda On Being Friends With Trevor And Sizwe Before They Had Good Cars! Trevor Noah, Anele Mdoda, Sizwe Dhlomo, Khaya Dlanga and Xolisa Dyesana have one of the most desired celebrity friendships around.
In a video from her reality show that recently resurfaced, Anele opened up about how the friendship didn't start a few years back and what they talk about in their WhatsApp group. Anele shared that what she appreciates the most about her friends is how everyone wants each other to be good at what they do.
"With my friends that you know, we clicked a long time ago, Trevor even says, "We became friends when we all drove terrible cars." What connects us more funny enough is not necessarily our entertainment side but our work ethic. In our Whatsapp group, if you don't do something, sentences like this fly: we just don't do that here," Anele shared.
Watch the powerful clip shared by one of the squad members Khaya below.