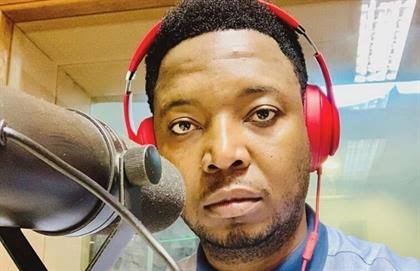 Ukhozi FM's Khathide Ngobe Tests Positive For Covid-19. One of Durban's popular radio stations has taken drastic measures and prohibited all activity after one of their hosts Khathide 'Tshatha' Ngobe tests positive for the Coronavirus. 
Tshatha broke the news during his morning show after he was recently tested for the virus and his results came back positive.
"I can confirm that I have the coronavirus. I did the tests because I was going to travel. But the place where I was supposed to go requires one to take the coronavirus tests. As a result I did the test and it came back positive" he said
According to the radio host he was showing no visible symptoms of the virus and was only testing for the virus as a standard procedure. He has assured his fans that he is doing well since his diagnosis.
"Due to the coronavirus I am on quarantine, I am working from home. Otherwise I had no symptoms at all instead I was doing a standard procedure. I can also assure the listeners that I am not dying and I'm not even feeling sick. I think I was lucky that I was diagnosed early" said the DJ.
After Ngobe informed management, the SABC evacuated it's staff from the building and have been allocated with temporary work housing as a precautionary measure and the SABC Spokesperson Mmoni Seapolela has confirmed that the office will reopen on the 1st June 2020.
By Sinakho Mandla