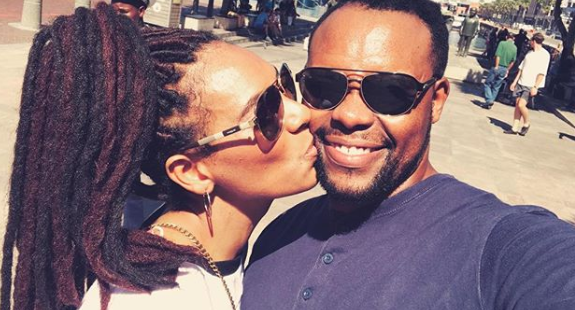 Tumisho Masha Sends His Partner A Sweet Birthday Shoutout! It's been a rough couple of years for TV host and actor Tumisho Masha who has been in a divorce battle with his ex wife.
Earlier this month, Tumisho's divorce was finalized just in time for his current partner's birthday celebrations. The actor couldn't help but publicly appreciate his queen on Instagram.
"Happy birthday to my person … we've made it to celebrating 3 birthdays together amidst the storms … that in itself is a reflection of Gods favour, love and grace. May this new season in your life bring exactly that LIFE and NO strife. Oh boy have the past 3yrs been a test for you to question God in EVERY way. In this season choose peace, choose life, choose joy … all bondages broken (and 2 August is testament to that). Let's refill our cups and enjoy what God has in store for y/our future this year. Cheers to 44 bringing us back to LIFE and the fullness of what God has destined for you (us). Love you – From your BAE," the actor gushed.