Celeb News
Tshepi Vundla Rants Over Public Opinion On Her Relationship With JR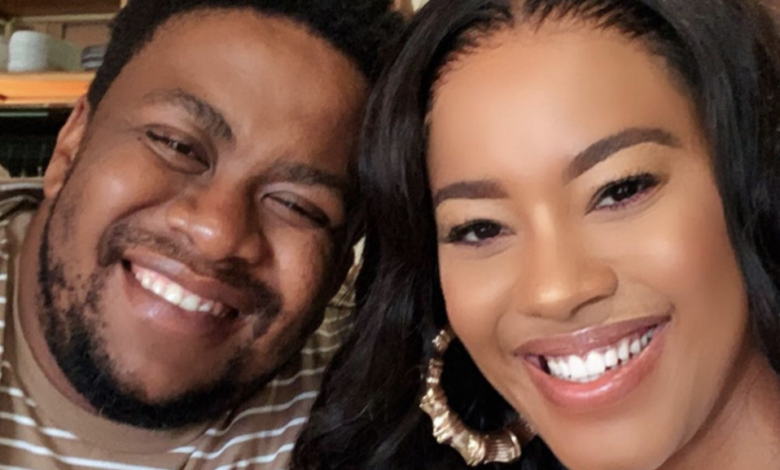 Tshepi Vundla Rants Over Public Opinion On Her Relationship With JR. When it comes to relationships, the saying 'to each their own' definitely apply's. Celebrity couple Tshepi Vundla and JR area testament of that after the rapper revealed the dynamic of their relationship. The businessman was a resent guest on MacG's podcast and as usual, the podcast host asked the rapper some rather personal questions.
MacG asked JR real name Tabure Thabo Bogopa Junior about how he and Tshepi met. The rapper revealed that he and Vundla dated for a while then separated after losing contact. After running in the same circles, the two eventually linked up again and as they say the rest was history.
Now that the pair have been together for some years and share a son who is almost four years old, the masses have forgotten that the two are not married. Describing the dynamic as a "vat n sit" kind of vibe, the rapper clarified that Tshepi is not his wife but they are indeed a family.
"I need to clarify she is not my wife yet. I think it's very easy for guys to start dating someone for a couple of years and then start calling them their wife," he said. Mac G then had to had to call it what it is and he said, "so it's vat 'n sit," to which JR reluctantly said "yeah, it's vat 'n sit, it's a loving relationship. You know what I mean, it's a family." he said.
Trust the people of twitter to interfere in situations that don't involve them and it seems like they have already been on Tshepi's case about her relationship. Taking to twitter, Tshepi shared her frustration over the opinions that she has been flooded with concerning her relationship with her partner.
The masses seem to have a lot to say about Tshepi being married or not and she is just not about it. The mother of one shared how weird and annoying these opinions are and she's gong to need ya'll to take a lot of steps back.
"The weird obsession with me being married or not is rather annoying. Get off my dick" she said.
The people of twitter need to focus on learning how to drink water and mind their business.