Lists
Tributes Pour In For Late Actress Noxolo Maqashalala At The News Of Her Passing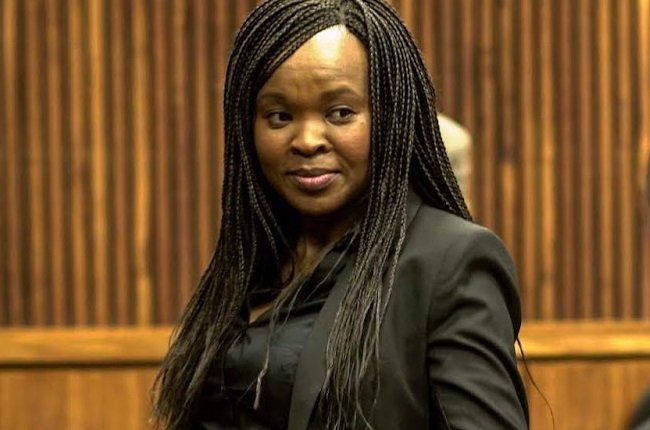 Tributes Pour In For Late Actress Noxolo Maqashalala At The News Of Her Passing. This weekend was a sad one indeed after the Entertainment suffered two major blows after veteran actor Menzi Ngubane and actress Noxolo Maqashalala were confirmed to have passed.
Noxolo was found dead on Saturday in her home in Honeydew, after she passed a few days ago. According to family friend Senyukele Zibobo, forensic personnel called to the scene suspected the 44-year-old had been dead for almost a week.
"I received a call from her brother informing me of her death. Someone went to drop off something at her place and realised there was something strange," said Zibobo.
Police spokesperson Captain Balan Muthan has ruled out any foul play in the cause of death at the time the body was recovered. Muthan revealed that in order to enter the actresses residence, the police had to use a small window to enter.
"The police's Bulan Muthan said: "Our members arrived on the scene and found the property locked and when the members managed to enter the property, they found a partly decomposed body of a female. No foul play was discovered at the time of recovering the body"
"The police had to enter through a very small window. From our preliminary investigation, there was no foul play,"
Noxolo was well known for her character Viwe on famous TV shows such as SABC's youth drama series Tsha, Generations, Intersexions and Rhythm City,Diamond City among other local dramas.
Sport, arts and culture minister Nathi Mthethwa commented on the great loss claiming he was saddened by Noxolo's death and the sector was robbed of such great gems at a time when the industry was at a vulnerable moment.
"robbed at a time when there is so much tension and stress in the industry due to the economic collapse and already existing challenges within the industry".
Condolences have since been pouring in from other industry natives such as Masasa Mbangeni and Zola Hashatsi who brought up the topic of checking on loved ones regularly
"The fact that she was found after a week she had died in her home makes me cry even more. Where are the real friends and family to check up on her? My heart is bleeding. The fake industry friends will come out, and so is the minister of Condolences. Oh Nox Nkosi. Tsha Tsha. Thank you for your talent, Roro" Zola wrote.
<