Celeb News
Trevor Noah's Girlfriend Minka Kelly Shares Sweet Post Of Her Festive Trip In Cape Town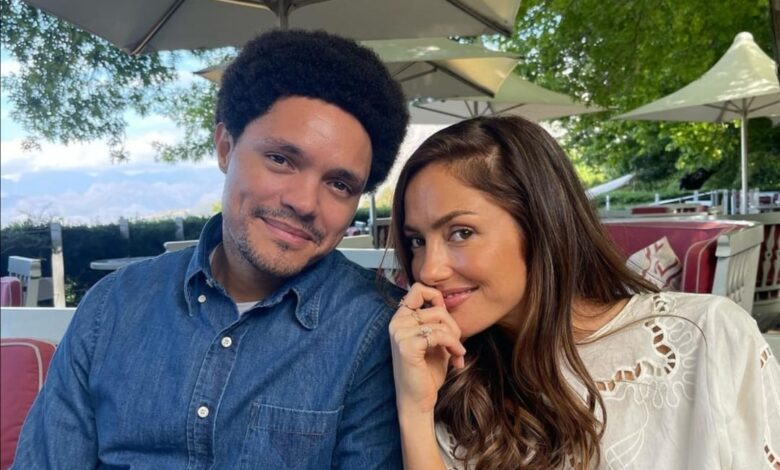 Trevor Noah's Girlfriend Minka Kelly Shares Sweet Post Of Her Festive Trip In Cape Town. Many of us are still recovering from a lit festive season and one person who definitely had the time of her life is American actress Minka Kelly. The actress who reportedly ended things with South African comedian and TV host Trevor Noah last year seems to have reconciled with the Daily Show host and has now been officially welcomed by Trevor's squad in Mzansi.
The actress recently accompanied Trevor to the Mother city on a festive holiday where they spent most of the time living their best lives on a yacht. Taking to Instagram, Minka shared photos from thee trip, gushing over the beautiful landscapes of Mzansi and of course the amazing company that she was surrounded by during her time here. Also spotted on the trip were Trevor's usual bff's Anele Mdoda, Sizwe Dhlomo, Khaya Dhlanga and more.
"Take a trip to South Africa. Find friends like these. Have the holiday of a lifetime. Thank you, Mzansi" she wrote.
Minka undoubtedly got the full on Mzansi experience after not only playing local childhood games with Anele and the crew but she also proved that she can definitely keep up, after participating in the viral Nkao' Tempela challenge. It goes without saying that Minka had the time of her life while visiting Mzansi and we have no doubt that we will be seeing her again very soon.
Last year the couple had a rollercoaster ride regarding their relationship after it was reported that they had broken up after a lengthy period of dating. Minka and Trevor were said to be living together in New York before several reports claimed that the couple have gone their separate ways. Sources revealed that the pairs work schedules were very different, which is what led to their decision of taking some time off their relationship but clearly the couple has managed to get their groove back and they are in it to win it.