Celeb News
Thuso Mbedu Bags A Major International Award Win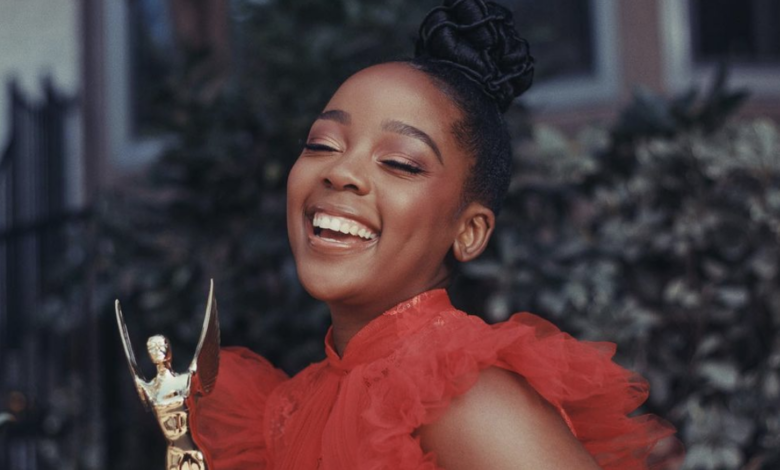 Thuso Mbedu Bags A Major International Award Win. Congratulations are in order for our gone girl Thuso Mbedu who keeps doing amazing things. Mbedu had made a huge impact around the world with her role as Cora on The Underground Railroad and the hard work is paying off in a major way. The role has landed Thuso a few international award nominations against some of Hollywoods film and TV darlings, and it looks like our girl has the upper hand so far.
A few months ago it was revealed that Thuso had bagged a Hollywood Critics Association award in the Best Actress in a Limited Series, Anthology Series, or Television Movie category. Mbedu was nominated for her role as Cora on The Underground Railroad and she was up against amazing actresses such as Zendaya, Kate Winslet, Michaela Coel and many more.
Taking to social media, Thuso shared the exciting news of her Hollywood Critics Award honourary award and South African's couldn't be any more proud. The actress was recognized by the platform for her talents and awarded with the TV Breakout Star Award for her role on the Barry Jenkins directed mini series and Thuso is beyond happy about the win.
Taking to instagram, Thuso thanked the platform for the recognition, sharing how The Underground Railroad production journey has been amazing and she has all her supporters to thank for that. Thuso shared how she couldn't have imagined a better project to introduce her to the world of acting on an international scale and she is especially grateful to the people who have made it all possible.
"TV BREAKOUT STAR AWARD for the role of CORA on #TheUndergroundRailroad ❤️ Thank you very much to @hollywoodcriticsassociation for this special recognition. #TheUndergroundRailroad has been an amazing journey from start to finish. I could not have asked for a better introduction to storytelling on this side of the world. I am truly honored. Truly. Thank you to every single person who has walked this journey with me. You're loved by me. Forever" she wrote.
The people of Mzansi have since been celebrating the major win on Twitter and have made the young actress trend for doing amazing things around the world.
Congratulations Thuso!!