Celeb News
Thuli Phongolo Returns To The Small Screen In One Of The Fergusons Productions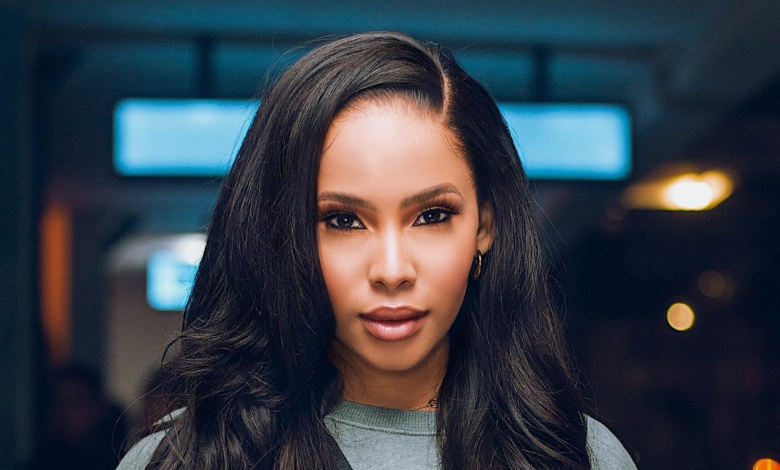 Thuli Phongolo Returns To The Small Screen In One Of The Fergusons Productions. Thulisile "Thuli" Phongolo is making a come back to the small screen with a new role that she recently secured since her days on Generations. Congradulations are in order as Thuli just scored a role on the new season of Rockville which is one of the many popular award winning telenovela's made by the Fergusons.
Thuli will be playing a lead role of Buhle who she describes as a go getter and a risk taker. She has enjoyed playing the character as it has encouraged her to connect with her heritage. Speaking to the Daily Sun, Phongolo gave insight into what fans can expect to see.
"She is a layered character nd a lot of people will relate to her. She shows what happens hen you make decisions that are out of your character and how you were raised" Thuli said.
Thuli added that she also loves that her character is a risk taker and will learn very important lessons about not to putting her complete trust in everyone. Buhle's journey will be filled with interesting twists and turns along the way that the audience will be able to relate to.
"On her journey, she will learn that not everyone is who they say they are, and you must take everything with a pinch of salt" she said.
Like every actor, Thuli faced a few challenges since playing the role which was perfecting her accent as Buhle is a Zulu girl from the KZN. According to the DJ, she had to make sure that she nailed the character which has been an interesting journey for her. Thuli added that her character is a game changer that most will appreciate for the honesty and fire that she brings to the story.
"Buhle is a game changer! People will love and respect that about her as well as the fire she brings to the show" Thuli said.
One thing that the former Generations actress made sure to keep is the mazing standard of acting that all cast members have brought throughout all the season, and she is hoping that she doesnt drop the ball. Fans have since been sharing their exitment to see the gorgeous trend setting multi talented beauty do her thing on the telenovela.