Celeb News
This is Why Nambitha Mazwi Doesn't Like Mixing With People In The Industry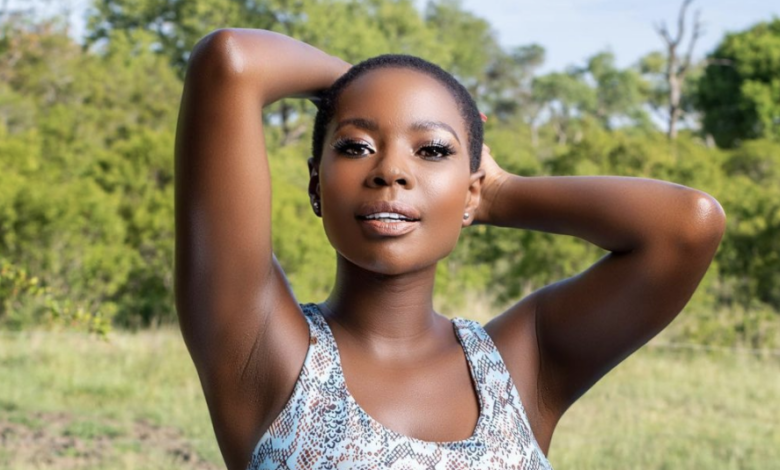 This is Why Nambitha Mazwi Doesn't Like Mixing With People In The Industry. We all know that there are fake friends in the industry, which is why we have seen particular clicks hang out together. Some celebs don't make it a habit of hanging out with industry mates because they just don't see eye to eye. Estate actress Nambitha Ben Mazwi was recently reminded why she chose not to have friends in the industry following a dodgy encounter.
Taking to twitter, Nambitha shared a recent experience where two celebs who were interviewing her, decided to gossip about her. What made this even more funny for the actress was the fact that they did it in front of her. This not only disappointed Nambitha but also served as a stern reminder to not mix with industry mates on a personal level.
Although she didn't name and shame the culprit, the actress claims what they were saying about her was quite funny but we wonder what they said.
"Just wrapped a show where I was a guest… I got so disappointed by two celebs (hosts), who decided to do a quick gossip session about me while I'm standing right there. Now I remember why I often don't like associating with this industry. Also, what they said was a laugh too. Smh" she wrote.
TV broadcast reporter Phil Mphela responded to the post cautioning the actress that mean people are a norm in the industry. Phil has previously touched on the topic, claiming that he too is not a fan of fratinizing with people in the industry because of their fake ways.
He also added that amongst the dark energies that are within the industry, there are a few good hearted people who are all bout support others and will undoubtedly do the same for her as a woman in the industry. Fortunately Phil has not heard anything suspicious being said about Nambitha in the circles that he moves in, so for now she is till in the clear.
"Sorry you had to experience that. There is a lot of darkness in our industry but … there are also a lot of people in this industry who will lift you up Sis. I have yet to hear an unkind word said about you, in the circles I move in So don't be too bothered by that incident" he wrote.