Tbose Explains Why He Posted A N*de Photo Of His Wife On Instagram
Tbose Explains Why He Posted A N*de Photo Of His Wife On Instagram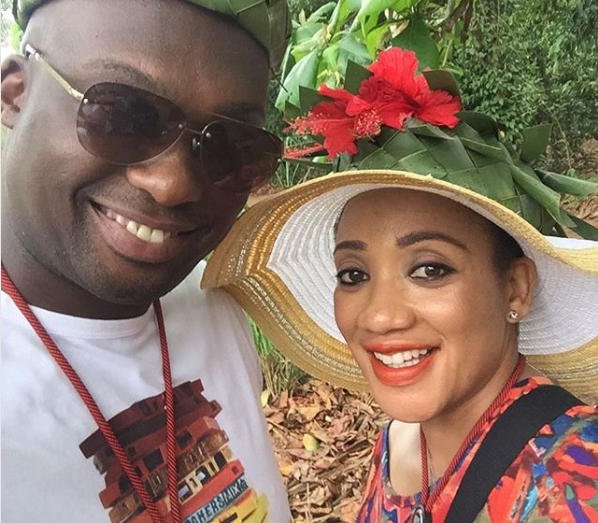 Tbose Explains Why He Posted A N*de Photo Of His Wife On Instagram! A few weeks ago, the radio legend and his wife Mapaseka had social media talking after Tbose posted a racy photo of his wife on Instagram.

Some trolls tried to create drama saying it was a side chick only for Mrs Tbose to shut down the rumors tweeting, "It's me you twit!"
Now the radio and TV host has explained why he posted the photo. "For starters, this beautiful wife of mine gave me three gorgeous kids and raised my other two kids so now, she is a hot woman, and now, one of the evenings, she's sleeping, and I'm 'like look at this sexy thing here.' So I take the picture," Tbose gushed.
Tbose says he didn't want to let the photo ho to waste and did what men with baes do on Wednesday.
"I'm like 'but girl, this picture is sitting here getting wasted man, we gotta do something about this pic."
"..it was a Wednesday, and if you know about what we do on Wednesdays, you knew it was going to be sexual. So I'm like, 'I wanna celebrate you, can we do this?' She was sitting right next to me as we posted it.."