Uncategorized
Social Media Reacts To k-word Using Racist Adam Catzavelos' Video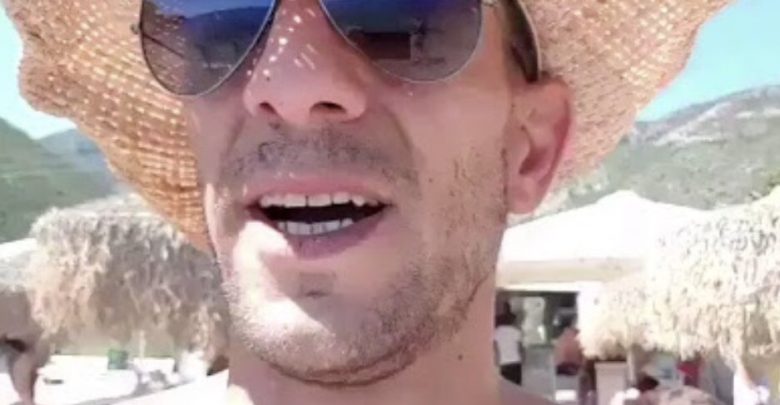 Social Media Reacts To k-word Using Racist Adam Catzavelos' Video! A racist video of a Johannesburg businessman on vacation went viral on Tuesday and it didn't take time before he was identified.

Adam Catzavelos took a video whilst on holiday and bragged about how it was beautiful because there were no black people (using the k word) on the beach.
"Let me give you a weather forecast here: Blue skies' beautiful day' amazing sea and not one k****r in sight. F***ing heaven on earth. You cannot beat this. You cannot beat this," he said in the video that was then leaked on social media. (Shoutout to whoever leaked the video.)
Whilst Adam and his wife have both deleted their social media accounts, social media is enraged and wants him to be jailed. They have also called out all the companies associated with him to distance themselves from the racist.
Check out some of the reactions below.
Racism Alert] we are looking for this white boy. Anyone who knows him, his name and where he is based, please DM me… pic.twitter.com/qqe6AngDyY

— Mbuyiseni Ndlozi (@MbuyiseniNdlozi) August 21, 2018
Spread the word!!

The racist in that video calling us Kaffirs is reportedly, Adam Catzavelos.

Let him stay in that beach. We dont want him back here!

Vid cred: @fcfortune [Thank you for making this go viral] pic.twitter.com/kNgg9zUxsq

— Kgopolo Mphela (@PhilMphela) August 21, 2018
These are the companies associated with #AdamCatzavelos #KaffirInSight part 1 pic.twitter.com/sCPY9U061N

— Literate Lion (@HlomlaDandala) August 21, 2018
White South Africa may not know #AdamCatzavelos personally. May not like or agree with what he said. But because we've all encountered a #AdamCatzavelos at some point and said nothing, he thought his video was a good idea.

— Nickolaus Bauer (@NickolausBauer) August 22, 2018
#AdamCatzavelos had better stay on that https://t.co/GaiGa7qIrF place for racist pigs like him here.

— Moeti Tsiki (@moflavadj) August 22, 2018
Nedbank, Nike SA and 702 have all distanced themselves from the racist.
Nedbank and 702 strongly condemn all forms of racism. Adam Catzavelos is not a Nedbank employee. He took part in a Business Accelerator Programme in 2014. He, along with 360 other entrepreneurs, was profiled on the programme hosted on 702 and sponsored by Nedbank over 6-years.

— Nedbank (@Nedbank) August 21, 2018
UPDATE: "Adam Catzavelo is not a Nike employee" says Nike

Statement from @Nike @NSWZA about #AdamCatzavelo pic.twitter.com/b1vUn25Z1m

— Kgopolo Mphela (@PhilMphela) August 22, 2018