Uncategorized
Simz Ngema Shares Touching Message On Letting Go Of Her Wedding Ring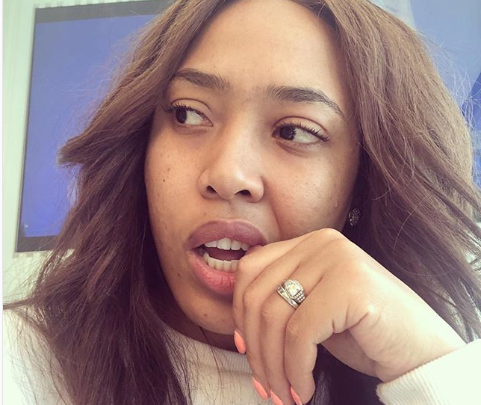 Simz Ngema Shares Touching Message On Letting Go Of Her Wedding Ring! In a few days, It will be a year since actor and singer Dumi Masilela's tragic death.

His widow, actress Simphiwe Ngema has kept Dumi memory alive always speaking highly of him on social media and in interviews.
In a recent post on Instagram, Simphiwe shared how it's almost time to let her wedding ring go and how she has a love-hate relationship with it. How it sometimes makes her smile  and some days make her heart bleed.
"Sometimes I look at you and my heart bleeds. It's almost time to let you go and the thought of living without you makes me anxious but holding on to you is more painful…..I will love you, forever and always," she wrote.