Celeb News
Simphiwe Ngema Shares How She Met Partner Tino Chinyani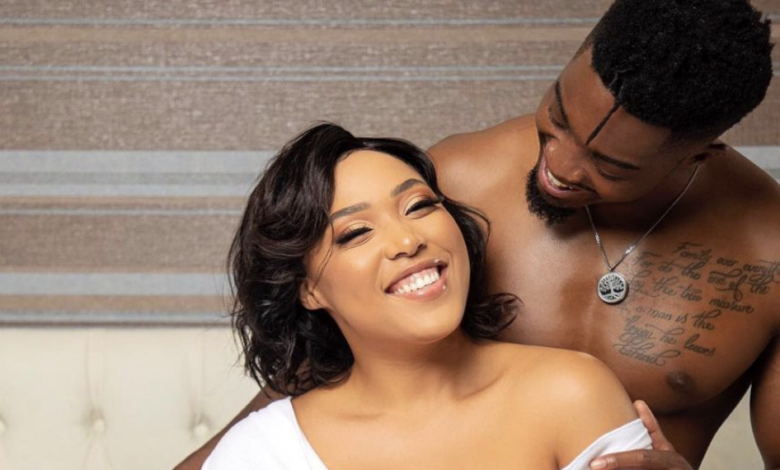 Simphiwe Ngema Shares How She Met Partner Tino Chinyani. Simphiwe Ngema recently had a sit down with popular podcaster MacG on his YouTube show Podcast And Chill and the actress spilt the tea about how she met her hunky bae and baby daddy Tino Chinyani. According to Ngema, they met SA Fashion Week, while Chinyani was modelling in the show.
Simphiwe was at the event with good friend and colleague Phindile Gwala whom was there with her husband Aramndo. After Tino came to say hi, the actress gave him the eye but didn't pay any mind to him, not knowing that it was love at first sight for Chinyani.
The model reached out to his then potential baby mama in the DM's and made his move. Ngema revealed that after a sexual dry spell of two years, she decided to entertain Tino's courtship and as they say the rest was history. MacG questioned Ngema on how Tino feels about her constantly being asked about her late husband Dumi, and it appears that Chinyani is very understanding about it.
"I feel like Tino was sent to me by God because he is very supportive, even with the situation with Dumi" she said.
Simphiwe opened up about the late Dumi Masilela and revealed that she is on good terms with his family and although they were not happy about her moving on, things are all good between them. Dumi's case has resumed for further trail and the actress has made a conscious decision based on her emotional and mental health not to follow it.
The actress has made it a point to focus on her family. Tino and Simphiwe share a cute baby boy named Tiyani who will be turning a year old in the month of June.