Celeb News
Shauwn Mkhize Reveals Why Fans Won't Be Getting Another Season Of Her Reality Show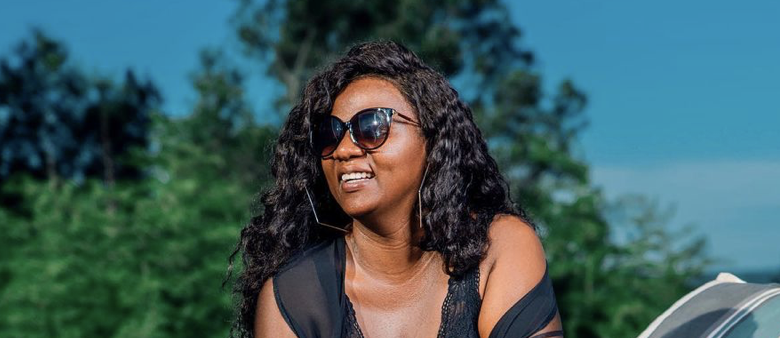 Shauwn Mkhize Reveals Why Fans Won't Be Getting Another Season Of Her Reality Show. Shauwn Mkhize was introduced to us as Durban's prized gem with her award winning reality show Kwa MaMkhize, where she gave Mzansi a glimpse into her affluent life.
Shauwn's bubbly personality and well connected background made her an instant fan favourite and reality TV lovers have been wondering when they will get another much needed dose of the reality show.
Fans will be sad to learn that Mkhize has no plans of returning to reality TV and has now pursued her other interests. In her latest interview with TshisaLive, Mkhize revealed that she is content with how the show turned out and would rather not ruin the long lasting reputation that it has already received with another season.
According to the businesswoman, Mzansi Magic has approached her about making a return but she rightfully declined the offer, because she has a long list of other boxes she wants to check.
"To be honest, I want to create MaMkhize as a legacy. We had a very intense talk with Mzansi Magic and they were like, 'please come back, people want you to come back.' I was like, you know what, what Kwa MaMkhize became shocked me, it gave me way more than I expected, it left a lasting legacy for me. I feel like it was done so well and I don't want to interfere with that. I don't want to ruin a good thing so I think I will leave it like that" MaMkhize told the publication.
Shauwn is currently conquering the world of acting on one of Mzansi's most watched telenovelas Uzalo, and her debut on the show has been met with mixed opinions as some think that she landed the role because of her wealth and connections.
Shauwn has responded to the backlash claiming that it was her hustle and passion that got her the gig and not her money. She also added that there are many other people who have the same kind of finances as her but are not as established in the media industry as she is.
"How many people have money but are not in the spaces I am? Saying (my money got me the role) is like when they were saying I am where I am today because I come from a politically-connected family but you must ask yourself one question: how many people come from 'politically-connected' families but are not where I am?
"For me, I always say that sometimes people make you feel like money is a curse, like money is the wrong thing to have. They will make you feel so small, like it's a problem to work. At the end of the day I am human and I put effort in everything I do. It is not because there's money. But, you know, people will always want to attach money to everything I do, like everything is based on money," TshisaLive reports.
If you missed Shauwn's debut on Uzalo, you can catch her performance on the clip below.