Celeb News
#RHODurban's Nonku Claps Back At Critics Insinuating She Shamed Her Daughter In Instagram Caption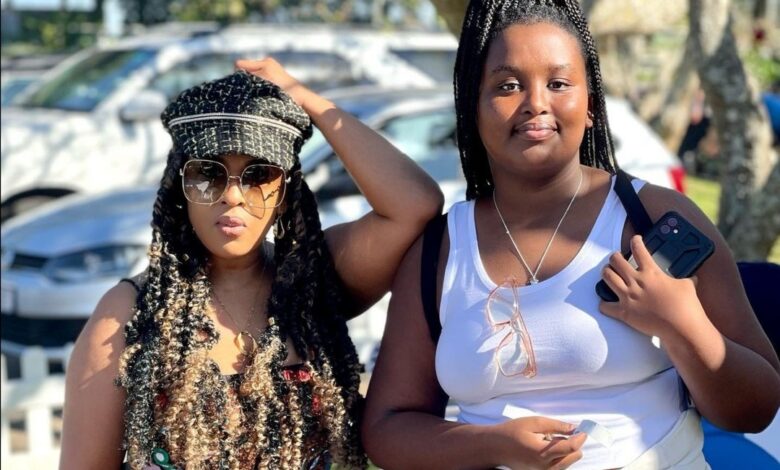 #RHODurban's Nonku Claps Back At Critics Insinuating She Shamed Her Daughter In Instagram Caption. No matter which side of the fence you fall in, there's something to be said about social media calling out celebs for what they deem questionable behavior and how in responds celebs react to the backlash. If it's a question of whether to let it slide or fire back, our local celebs always choose the latter.
The latest celeb to defend her character and parenting skills is Rel Housewives of Durban's Nonku Williams who found herself defending a caption she posted on a photo of herself and her daughter. "Ok. I can't tell… who is the mother between the two," the caption read.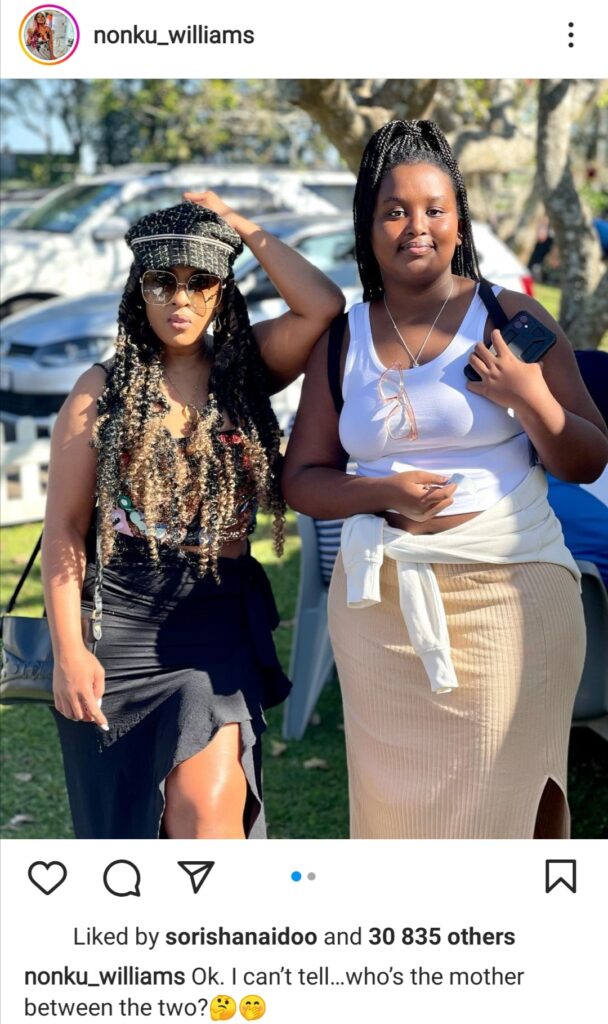 Some of Nonku's followers seem to have found the caption off and criticized her for being mean to her own daughter. Nonku addressed the comments saying, "Normally I wouldn't respond to such comments but for the sake of my daughter I have to say people calm the heck down!!!! She is my daughter! I know her more than any of you so please… I love her more than life itself. Please let's all deal with our own issues …. rest."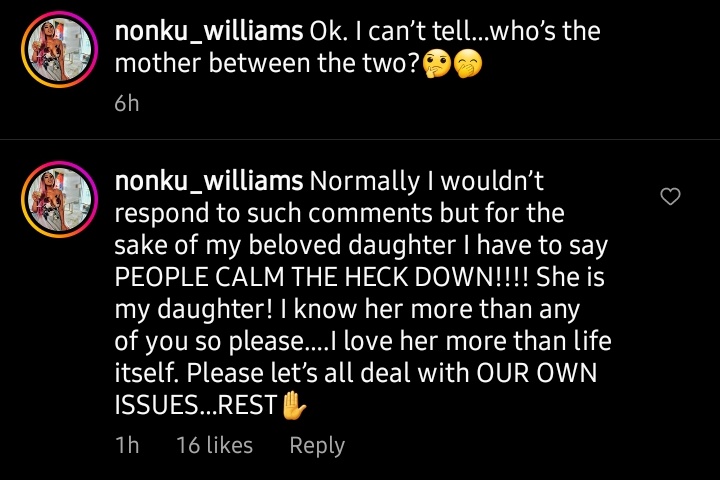 Nonku's comment didn't stop critics from sharing their thoughts under the photo nor did it change their minds. Check out some of the exchanges Nonku had defending her caption below.