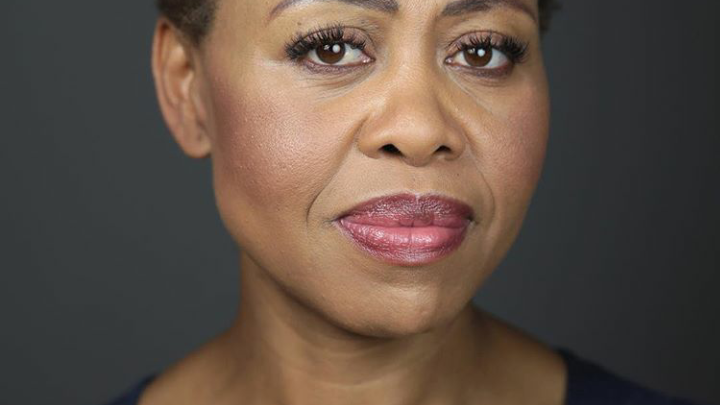 Redi Tlhabi Not A Fan Of Pearl Thusi's Interviewing Skills! Redi Tlhabi is the cream de la cream of interviews and we'd like to think the younger generation of radio and TV hosts would feel honored if she were to speak kindly of their work.
But what does it say when the Redi Tlhabi doesn't find your interviewing skills that great? Does it mean you need to pull up your socks or would you consider her a hater? One thing we love about Redi is she speaks it how she thinks it, whether you'll like it or her for it or not.
Redi recently joined in on the conversation around how Pearl Thusi handled the AKA interview on 'Behind The Story'. Most viewers felt Pearl was enjoying how AKA trashed Bonang's name. Black twitter called her out for having too much fun in trying to bring Bonang down during the interview, including Redi Tlabi.
"… And the interviewer was enjoying it. You CAN in an interview, interrupt & ask tough questions like "Wait, are you really going to perpetuate harmful stereotypes and should YOU not take responsibility for the choices you made?" No need to giggle your way around harmful answers," Redi shared her thoughts.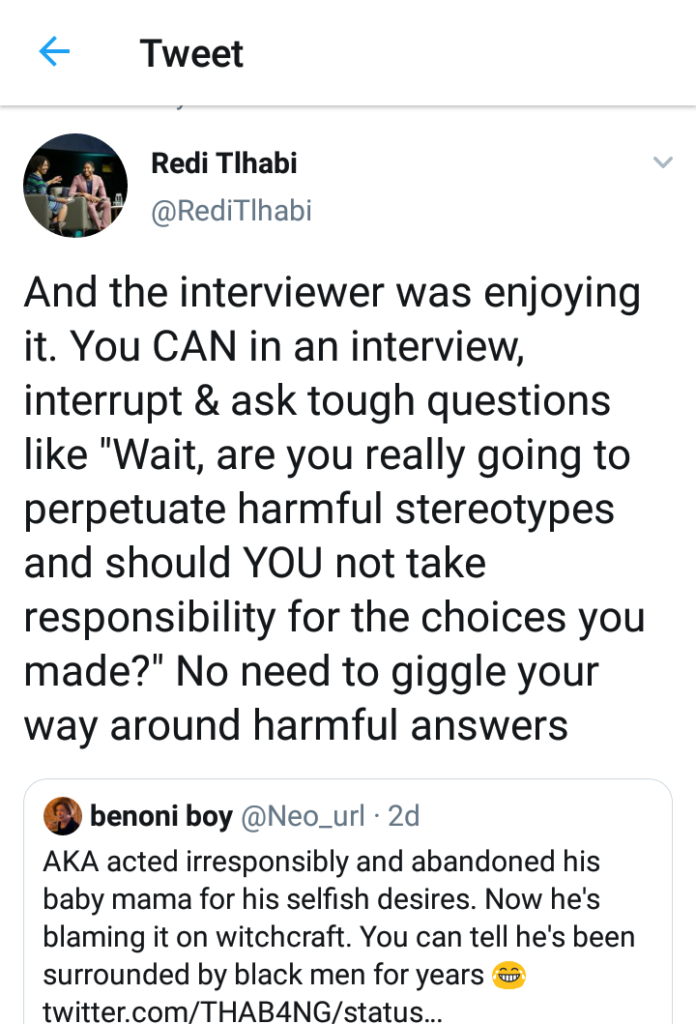 When one fan suggested that Redi was being messy, she was not having it.
O rata drama wena 🤣🤣🤣Who is coming for me and why should I care? Do "they" understand the microaggressions & gender stereotypes demonstrated in that convo? A bit like The Mad Woman In the Attic. Except this is real life. https://t.co/wWLpzEXhKi

— Redi Tlhabi (@RediTlhabi) June 14, 2019
<