Celeb News
Local
Rapper JR's Appreciation Post To His Partner Tshepi Vundla Will Have You In Your Feelings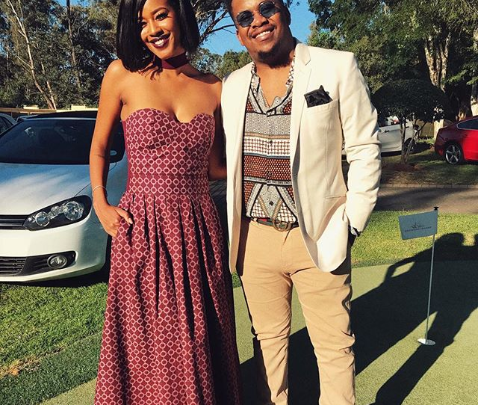 Rapper JR's Appreciation Post To His Partner Tshepi Vundla Will Have You In Your Feelings! JR real name Tabure Thabo Bogopa Junior and Tshepi Vundla's relationship is one of the most beautiful to watch in celebville.
The couple maintain a respectable level pf privacy on their personal lives but we love when they show support and love for each other publicly.
Taking to Instagram, JR shared a beautiful appreciation post to his lady on how much of a great partner and mother she is whilst killing it in her carer.
"My two favorite people in the entire world are going to school this week. This might mean very little to some of you but it really means EVERYTHING to me…The gorgeous mother of my son and the keeper of my heart, this move is such an inspirational one to me and to more women like yourself. It's such a hard thing to do, but the decision is one that I myself find very hard to do, you're such an amazing mother, dedicated and an angel with a big heart and an inspiration to me and I love you more everyday for the sacrifices you continuously make, I'm actually surprised at how you do it," he gushed.
Rad his full post to Tshepi and their son Siba.