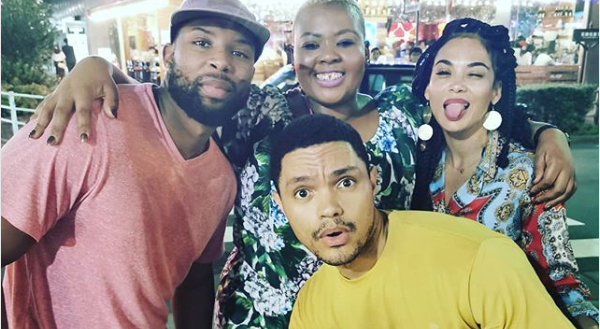 Pics! Trevor Noah Reunited With His SA Buddies In Tokyo! Trevor Noah is a great example of not switching up on your day ones when you get to the top. And no, we're not downplaying Anele and Sizwe's career achievements, they are both pretty big deal in Mzansi entertainment.
Anele cut off her Mauritius trip to join her BFFs Trevor Noah and Sizwe Dhlomo in Tokyo and we have to say this bunch of winners make our lives seem pretty miserable with how much fun they have.
Whilst we can't count on Trevor to share all the deets on his Instagram, thank goodness we have Anele to give us the content we signed up for. Check out the trio's fun holiday in photos below.