Celeb News
Pics! See Inside Letoya And Lebo's Beautiful Traditional Wedding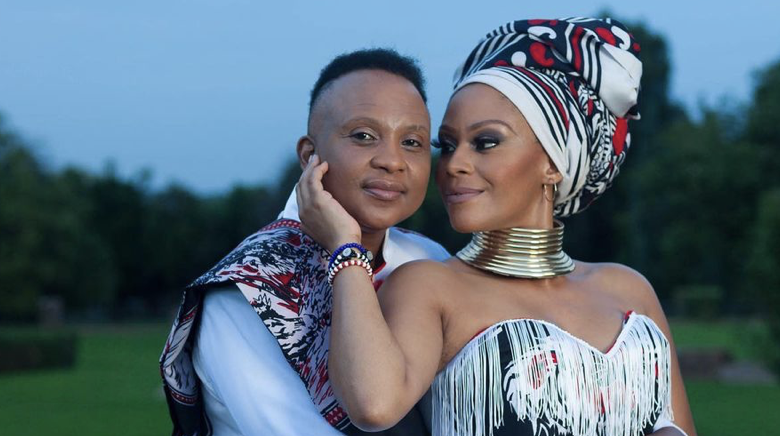 Pics! See Inside Letoya And Lebo's Beautiful Traditional Wedding. Actress Letoya Makhene has been in a loving relationship with her partner Lebo keswa and the pair have been very open about their gay relationship and they are on the list for Mzansi's favourite LGBTQI couple.
The pairs relationship has been scrutinised by trolls on social media however that has not stopped the pair from living their lives to the fullest. Lebo proposed to Letoya on a romantic hot air ballon ride, and posted the whole encounter on Instagram for her followers to see.
Letoya and Lebo's wedding has finally arrived and the lovebirds made it official in a traditional wedding ceremony this past weekend. The actress has even added her married last name and is now Letoya Makhene Pulumo.
Letoya posted all the festivities that happened at her wedding from when she dressed her new family for the first time as part of wedding customs, to the moment the pair said their I do's.
The ceremony was done by celebrity events planner Nono Events and the decor was a medley of red, white black with a touch of gold and Letoya was beyond happy with how the special day turned out
"Thank you for your beautiful work! You turned our vision into a reality" Letoya wrote.
Both brides looked absolutely stunning in their matching red, black and white attire and we wish them nothing but the best in their new chapter of life together.
Checkout the wedding ceremony below.