Pics! Sarah Langa Shows Off Her Gorgeous Mansion! The social media influencer and model is living her dream life and seem to have everything a girl can ask for.
A week ago, black twitter reacted to photos of Sarah saying she has expensive taste and that it was a good thing she was nolonger with that other rapper as he wouldn't be able to afford the lifestyle she has. Well, if you thought Sarah's outfits and trips make her fancy, wait until you see the house she lives in.
We have seen little snippets of how gorgeous her home is inside from the LIVE Instagram videos she makes and some photos she shares. Now you get to see how huge her home is from the outside. Sarah took to Instagram sharing before and after photos of her home after renovating it and all we have to say is 'goals'.
Check out below.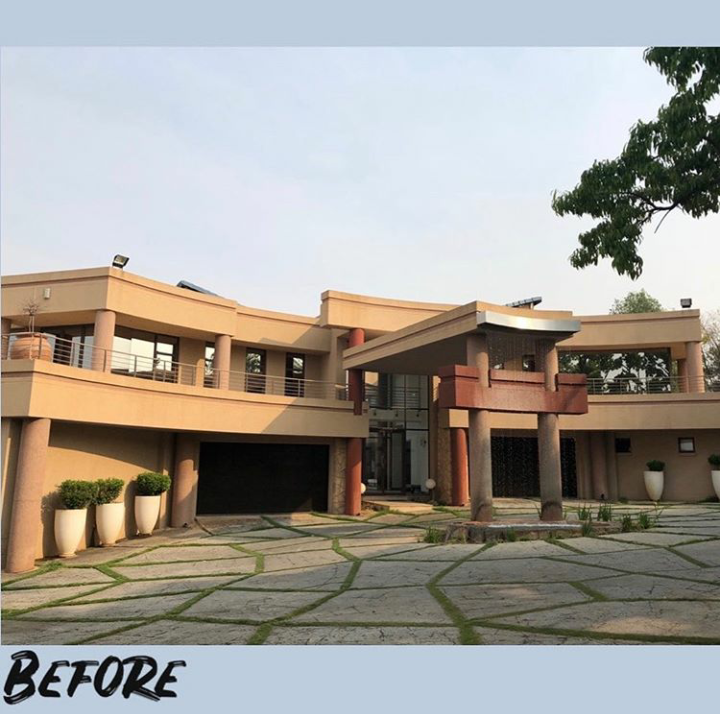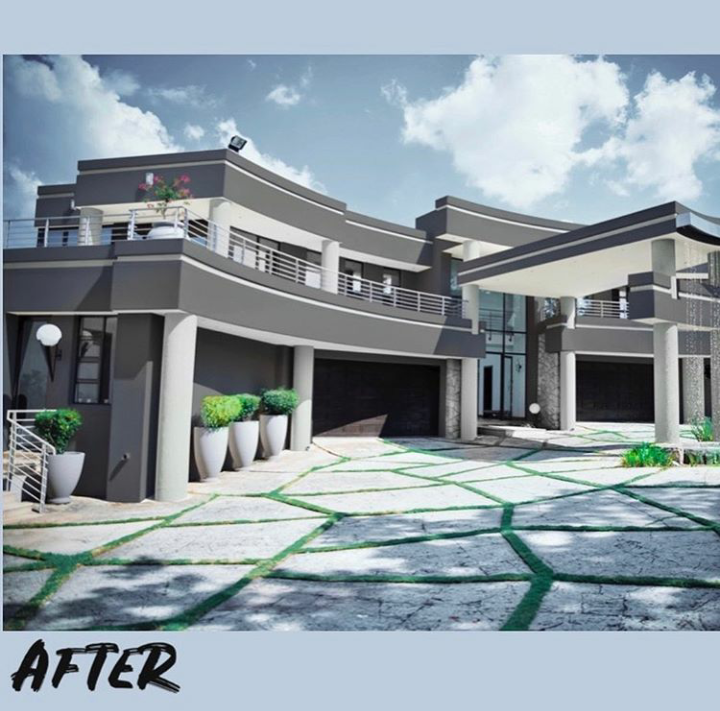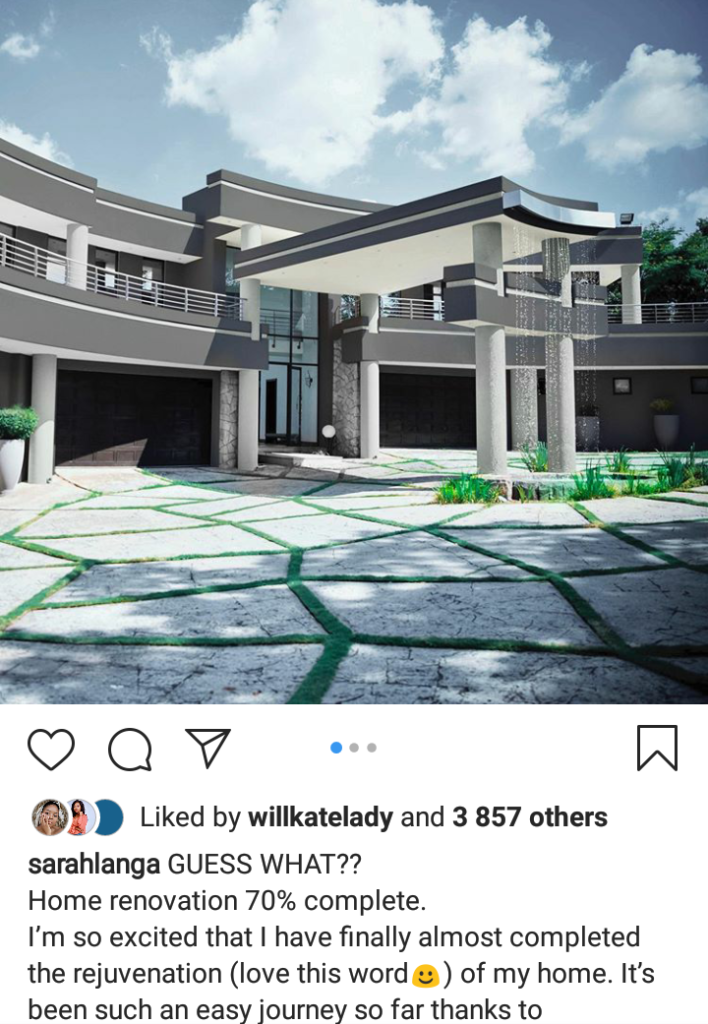 Talk about living lavish!