Celeb News
Pics! Media Personality Relebogile Mabotja Is Pregnant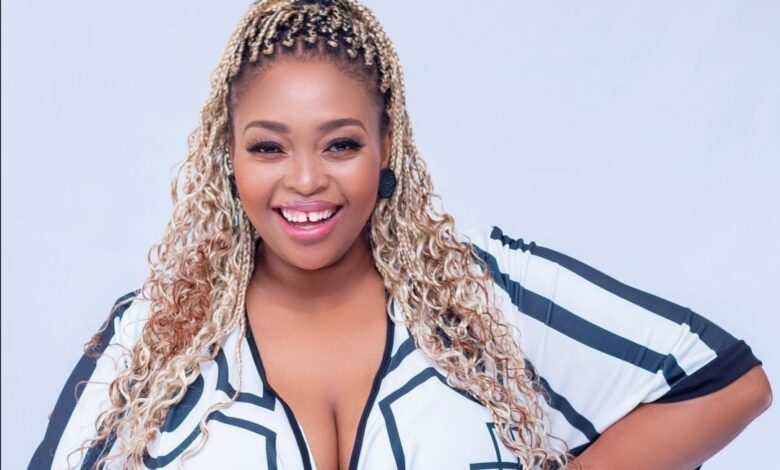 Pics! Media Personality Relebogile Mabotja Is Pregnant. Congratulations are in order for media personality Relebogile Mabotja who is expecting her first child. The mommy to be has announced the happy news on the cover of a parenting magazine called Batswadi.
The gorgeous mother to be appeared on the cover in a beautiful African attire whilst cuddling her growing baby bump as she shared her journey to motherhood. In the cover article, Relebogile opens up about her long and challenging journey to finally getting pregnant after previously having had complications with fibroids surrounding her uterus. "That operation in 2016 was a lot for me. I was consulting different doctors and I eventually reached a point where I was in so much pain that I needed an operation to remove my fibroids. After a long recovery battle, I came back and decided not to speak about it because I hadn't really dealt with it emotionally. I was in the hospital for almost three months and I was living there and it was quite a traumatic experience for me," Relebogile told Batswadi.
Relebogile told the magazine that she was worried when she found out she was pregnant during lockdown as her doctor had advised her to not consider it after her fibroids had returned and wanted them removed first.
"At about 8 ½ weeks, my fibroids were bigger than the baby and at this point, we're having scary complications where I'm having to go to the emergency room for the excessive bleeding," she told the magazine. Fast forward to now, Relebogile shares the joy of her motherhood journey.
"This pregnancy is teaching me about patience and surrender. Because I'm an A-type personality who likes to be in control of everything and because I like to plan everything, for the first time in my life I'm forced to surrender. And that includes things like having to surrender to the fact that today I might have to get nine hours sleep, surrender to the fact that I'm too tired to continue this task, surrender to the fact that I can't stay up as long as I used to, or that I can't wake up as early as I used to. In terms of the transition, most of it is psychological in the sense that you're so used to your body being able to do certain things, but I'm learning to just listen to what my body and baby just want and need."