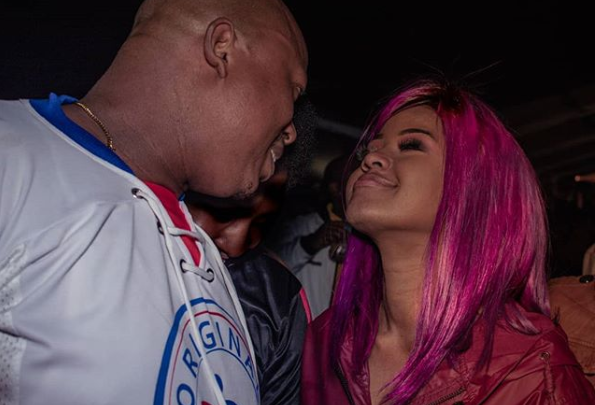 Pics! Mampintsha Still Gushing Over Babes Wodumo! It's been a few weeks since Babes Wodumo went on live radio confirming she had broken up with Mampintsha. More details of their not so perfect relationship surfaced and people thought that was the end.

Well, a look at Mampintsha's Instagram tells a different story. It looks like the two are still hanging out. Whilst Babes hasn't posted her ex ever since but still has his photos on her Instagram, Mampintsha often shares photos of Babes gushing over her.
"PRICELESS MOMENTS with the RIDE or DIE," he captioned one of the photos and the other ,"LOVE PEACE GROWTH and GREATNESS."
Could they be back on together or are they just friendly exes?