Celeb News
Pics! Liesl Laurie Mthombeni Teases Photos From Her Bachelorette Party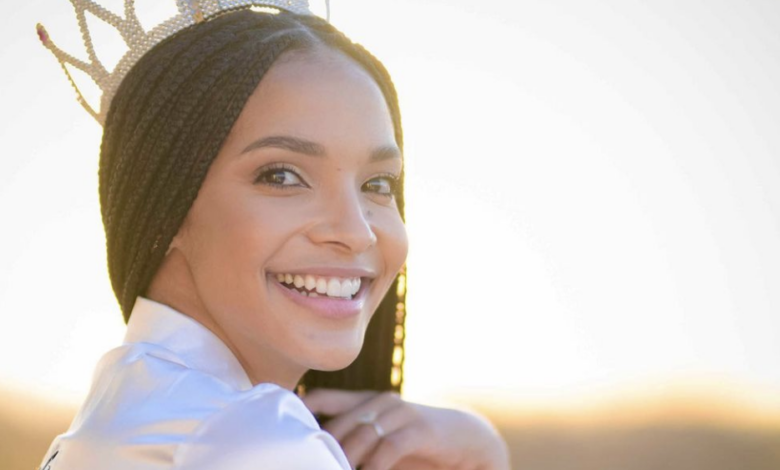 Pics! Liesl Laurie Mthombeni Teases Photos From Her Bachelorette Party. The wedding bells are ringing for Tv personality and medical doctor Musa Mthombeni and his lovely bride Liesl Laurie. The pair recently took the major step of committing to spending the rest of their lives together and the time for their much anticipated wedding seems to be just around the corner.
A few months ago Musa revealed his partner on social media which turned out to be 2015 Miss South Africa winner and Jacaranda FM radio host Liesl Laurie. Musa popped the big question on their romantic baecation in Durban and the two have since become one of Mzansi's favourite couple.
The Mthombeni's recently had their lobola negotiations in private and by the look of things it all went very well. A wedding day is a woman's best day in their entire lives and Liesl is definitely getting the princess treatment. The pageant queen recently celebrated the last days of her single life with a princess pyjama party. Taking to social media, Laurie shared a few photo's from her bachelorette party where she was wearing white pyjamas and a accesorized with a tiara.
Her followers and fans flooded the post with congratulatory messages and complimented her on how gorgeous she looked on her special day. Of course her biggest fan Musa couldn't stop obsessing over how beautiful his lady looked.
Liesl and Musa recently shared their experience with COVID-19 after Musa tested positive for the virus. The pair shared how they were battling the virus at home together and after some much needed medication and rest, the pair have thankfully been cleared from the virus.
See the photo's below