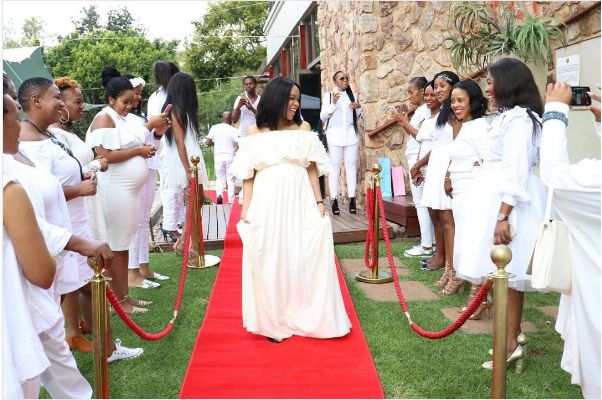 Kenny Kunene might have retired as the Sushi king but he's still living the lavish life. Kunene and his new wife are getting ready to welcome their first child together and before that it was the baby launch this past weekend. Pics! Inside Kenny Kunene and wife's fancy 'baby launch'.
1. Here comes the mom to be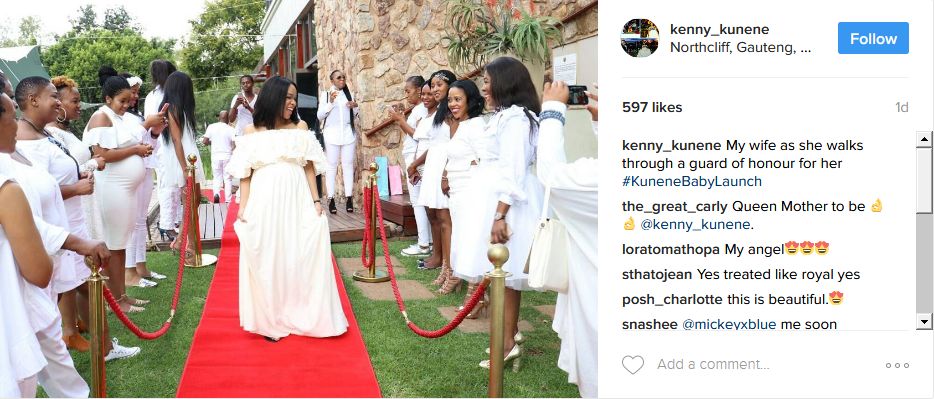 2. Billionaire status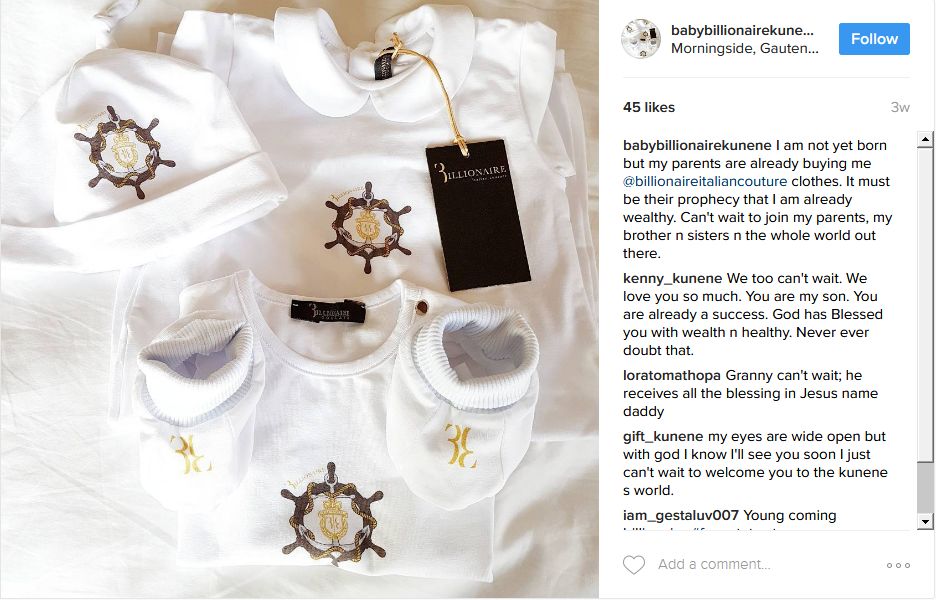 3. Baby Kunene already dresses better than us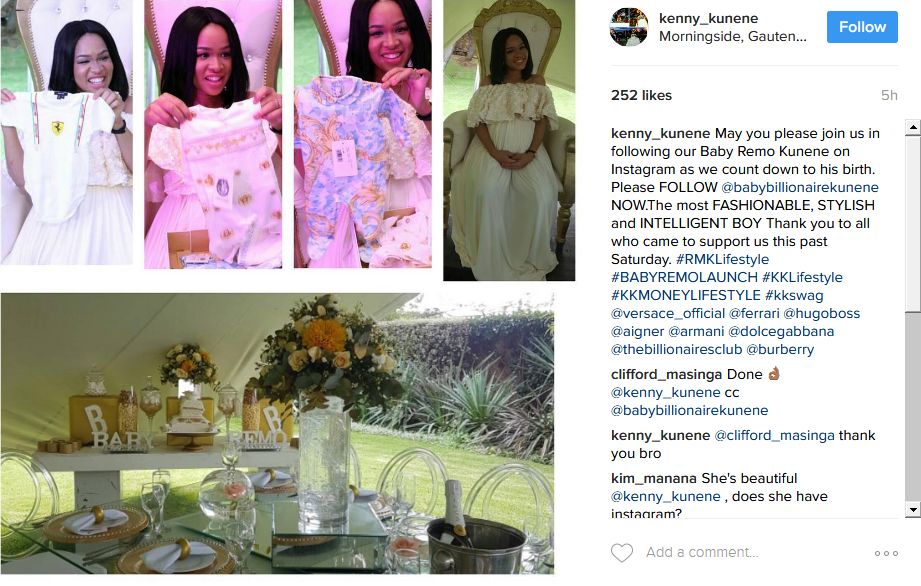 Kenny also wished his wife a happy birthday in sweet post.