Celeb News
Pics! Babes Wodumo Latest Photos Has Black Twitter Speculating That She's Pregnant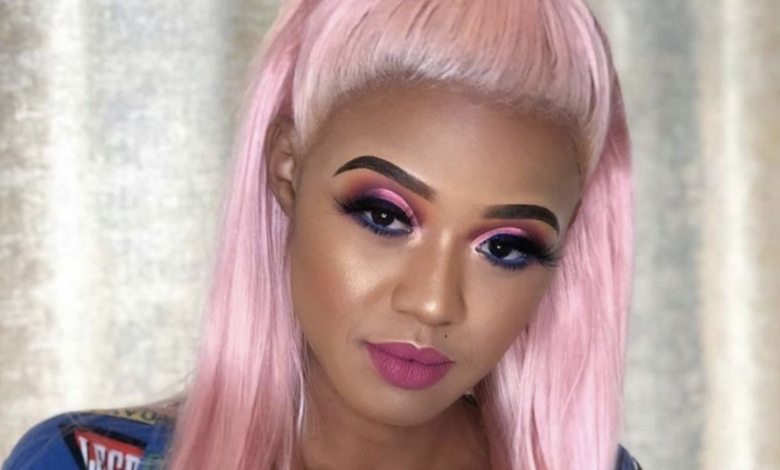 Pics! Babes Wodumo Latest Photos Has Black Twitter Speculating That She's Pregnant. She may have not officially announced it to the public herself, but the streets of twitter are convinced that we are about to be blessed with our first Gqom baby. Babes Wodumo recently celebrated her 27th birthday at one of Durban's most popular hang out spots Eyadini Lounge and she looked amazing as usual.
Fans couldn't help but notice something different about the Gqom queen which was how her stomach came across as though there was a bun in the oven. Eyadini Lounge shared the images from the night on their Instagram page and wished her happy birthday. Since fans caught wind of the pictures all sorts of rumours have been brewing in the streets of social media.
Babes celebrated her birthday with her loved ones including her husband Mampintsha, who was present to pop all the champagne for the night. The pair tied the knot already in a cultural ceremony and it looks like they will soon become a family of three.
Babes who was living her best life at the ceremony was wearing a tight nude dress and big jacket around her shoulders as though she was trying to hide her stomach from being exposed. In most of the pictures she also poses in a way that hides the stomach leading us too believe that she may have a big reveal scheduled for soon.
The Wololo hitmaker has since been trending on twitter and the people seem to have a lot to say about the unofficial news. The one thing that the twitter community made sure to point out is how often they have spotted the vocalist drinking alcohol.
We guess congratulations are in order