Celeb News
Pic! Thembi Seete Gushes About Her Son Being All Grown Up In Celebration Of His 3rd Birthday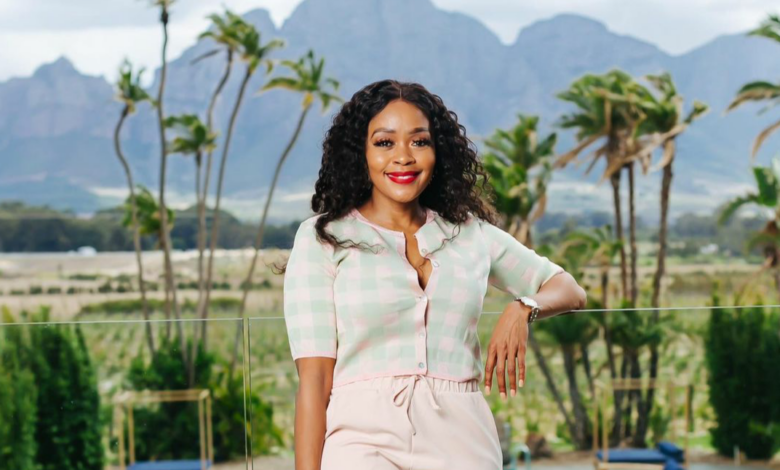 Pic! Thembi Seete Gushes About Her Son Being All Grown Up In Celebration Of His 3rd Birthday. Thembi Seete's son Dikalo is all grown up and his mother is still in disbelief. The mother of one recently celebrated her birthday with a sexy girls outing where she served us some serious summer body bikini inspiration content. The media personality is now celebrating her bundle of joy who is also celebrating another year of life as he turns 3 years old.
Seete never misses the opportunity to celebrate her son and thank him for choosing her as a mother and this time was absolutely no different. Taking to Instagram, Thembi shared a series of memories from the adventures that she has with her son DK and penned a lengthy note to celebrate his 3rd birthday.
In her caption she spoke of the joy that the little guy brings her on the daily. She continued to gush over how kin hearted and funny he is. DK has grown so much that she has trouble picking him up now days and she is sad that time is moving by so fast. She closed of her message by thanking him for being the light that he is and chosing her to be his mother.
"Oh my!!!! My mokomosos, my love, the big boss Dakalo ?? You are turning 3 today. You have the biggest heart, you are smart ,sweet and affectionate my nana. Funny, wild DK, ??‍♀️so strong that I can't even pick you up anymore nana. You are growing fast. You make me happy each day DK. You make everything okay and easy. You make my days pleasant everyday. You bring so much joy in all our lives. My heart is full …. ke kgotsofetse ka metlha?? Thank you for choosing me Boom Boom as your mom. You came at the right time" she wrote.
The Gomora actresses followers flooded the post with well wishes to DK and complimented him for being such a cute little guy. Thembi celebrated the day at homme with her son and they enjoyed a personalized Mickey Mouse cake that was specially delivered to DK.
Happy birthday DK!!