Pic! Samkelo Ndlovu Embraces Her FUPA!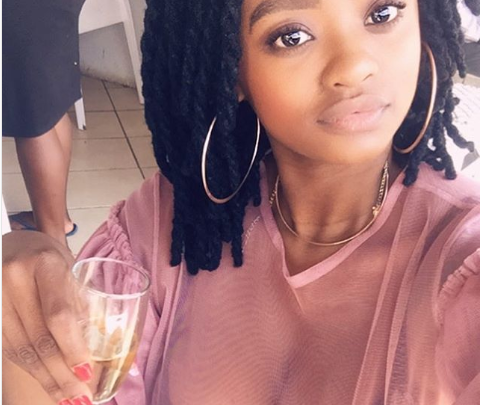 Pic! Samkelo Ndlovu Embraces Her FUPA! The hot mama gave birth to her first child, a beautiful baby girl earlier this year and she's already got her pre-baby body back.
But clearly not according to her own standards. Samkelo recently shared a photo on Instagram showing her normal flat tummy and claimed she had a fupa. despite her body looking better than us who never had kids. The hot mama said she had one person to thank for her new found love for her fupa and that's queen Bey. Beyonce spoke about getting a fupa after the birth of her twins and she has been flaunting it ever since.
Taking to Instagram, Samkelo shared a photo showing a barely there fupa writing, "…and since Beyonce saved me from going into an abyss about my FUPA, now I rock it openly and certainly. I always remember what my body just did: bring a human onto earth."

Talk about women of influence spreading real life body positivity.