Celeb News
Uncategorized
Pic! Bontle Modiselle Remembers Her Late Father In Celebration Of Her And Her Sister Candice's New Netflix Show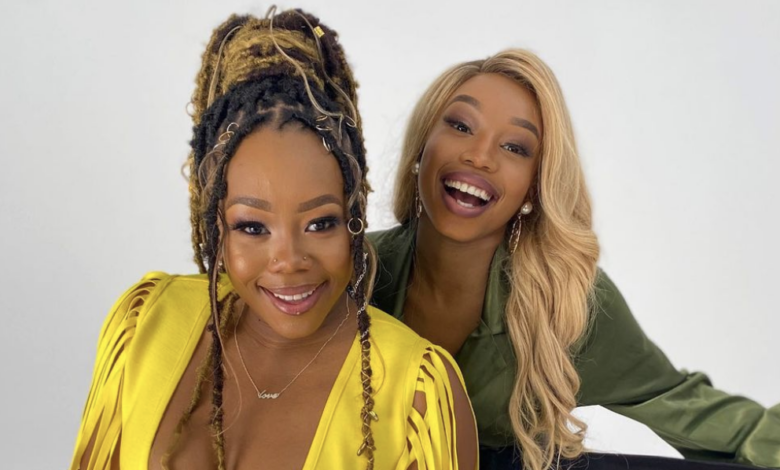 Pic! Bontle Modiselle Remembers Her Late Father In Celebration Of Her And Her Sister Candice's New Netflix Show. This year has slowly proven to the year of the Modiselle sisters to flourish in their careers. Bontle Modiselle is well aware of the blessing that she and her family have been presented and she is convinced that their guardian angel might have something to do with it.
Taking to Instagram, Bontle penned a lengthy message dedicated to her late father Solomon Modiselle. The mother of one shared how proud her father must be from the heavens over her latest project Jiva on Netflix, working with her younger sister Candice. The choreographer claimed that she would have loved to hear what her dad thinks about the project but she is certain that he would have been proud of his girls.
"Hey Papa ? Look at your girls. Re bana ba Percy Solomon Modiselle! It's crazy but amazing what our lives have become, isn't it? We would've loved to hear what you thought about @jivanetflixtv but one thing's for sure, you must be so incredibly proud" she wrote.
Modiselle continued to to thank her late father for looking out for her and her entire family from heaven and they have put complete faith in God to guide them on the rest of their journey, although this achievement indicates that they are on the right path.
"Thank you for your guidance, protection, for the fights you put up for us and your abundant love from the other side for all 4 of us, including mama le @refilwemodiselle. Ba ha Mphuthi le ba ha Modiselle – Relebogile ??! We've all surrendered ourselves to God's will so we know there's still a lot more to do…but this is the greatest assurance that we're on the right path. Let the marathon continue" she wrote.
If you didn't know, Bontle was one of the two choreographers that choreographed the 5 episode dance limited series on Netflix called Jiva. The beauty not only created the routines but she also bagged a pretty cool role on the production. Younger sister Candice Modiselle secured a role as one of the leading cast members in the production named Vuyiswa, who is a healthy mixture of a slay queen and a feisty dancer.
Congratulations ladies!!