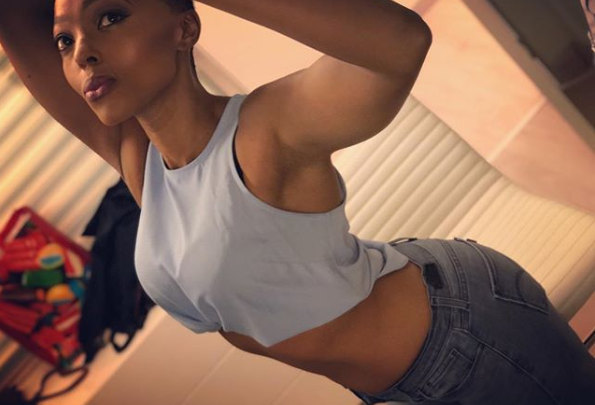 Oops! Pabi Moloi Reacts To Flashing Her Panties Live On TV! They say Live television is unpredictable and anything can happen and did it happen for seasoned TV host Pabi Moloi. 
The Trending SA crew always show cool dance moves in their intro and on a recent episode, Pabi flashed her panties live on TV.
The star took to Instagram reacting to the unfortunate moment writing, "I've had a ridiculous few weeks. Hard life stuff. And I flashed my panties on TV. Like every kind of faux pass you can imagine."
Well Pabi, we've seen worse if it'll make you feel better!