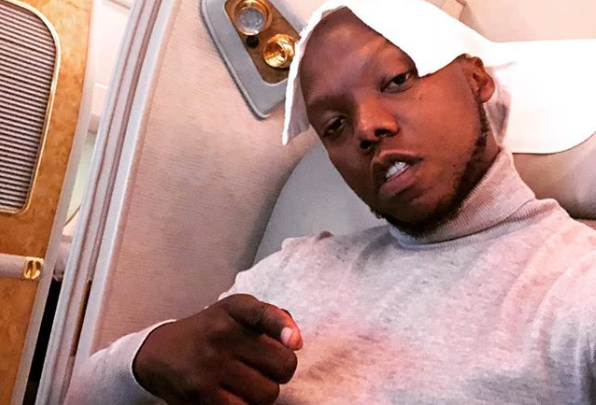 Oh No! Tbo Touch Facing A R1,3 Million Lawsuit! If you follow Tbo Touch on social media then you know how the media personality is always living his best life but it turns out things are not as rosey as they always seem.
According to Sunday World, Tbo Touch owes a Jo'burg production and marketing company a whopping R1,3-million. The company took  Tbo Touch and his companies, Touch HD and Marketing, and Touch Central Marketing and Media House, to court over the matter.
JB Media reportedly signed multiple media contracts with Touch's companies for marketing services, including outdoor signage advertising.
Whilst Tbo Touch has made some of the payments, JB Media stated in court documents that they "breached the agreement by failing to timeously and punctually pay". The company claims they are now being owed R1 382 642,12.
After attempts to settle the matter out of court were ignored, JB Media decided to take legal action. It is now demanding they pay the money with interest as well as the costs of the lawsuit.