Celeb News
Local
Ntsiki Goes After Pearl Thusi, Sho Madjozi And Trevor Over Their Complexion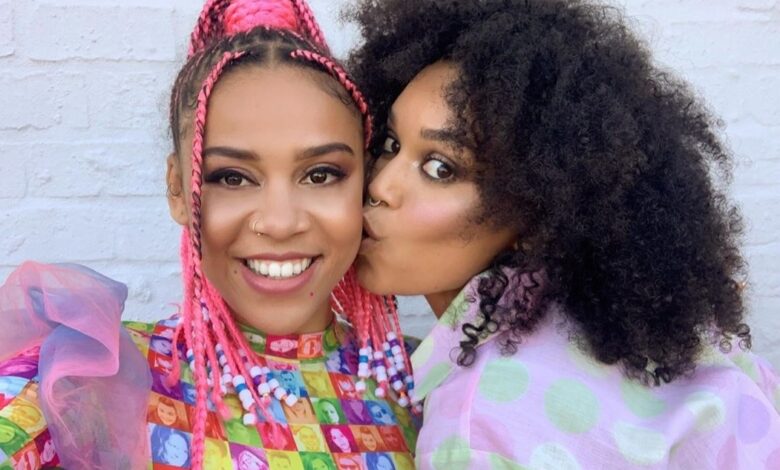 Ntsiki Goes After Pearl Thusi, Sho Madjozi And Trevor Over Their Complexion! If you thought the Pearl Thusi domination these past weeks would happen without Ntsiki Mazwai raining on her parade, then you haven't learn anything about Ntsiki in the past few years.
Ntsiki has brought back the colorism conversation questioning some of Mzansi's major talent doing it on big platforms right now. According to Ntsiki, the likes of Sho Madjozi, Trevor Noah, Pearl Thusi and Beyonce's success is because they are lighter in complexion.
"I can't help but notice that Sho Majozi, Pearl Thusi and Trevor Noah……like Beyoncé are all light skinned. As in our best musician, actress and comic …….this is it…….," Ntsiki tweeted.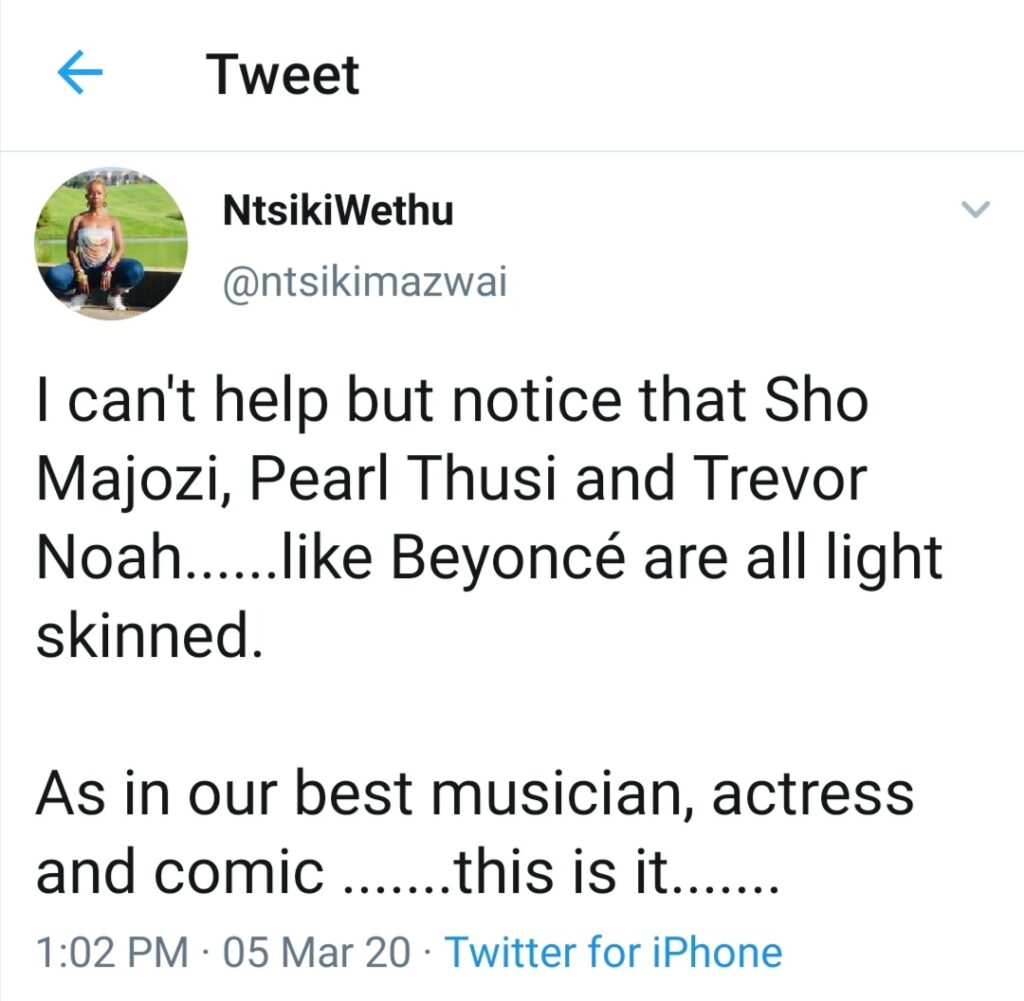 Ntsiki further posed a question if there were any dark skinned South Africans making an impact globally. Reactional tweeps flooded Mazwai's post with many arguing that there was a large number of successful South Africans who are dark in complexion. A few however, concurred with Mazwai arguing that light skin and success were relative.