Celeb News
Nay Maps Reveals His Grandmother Passed Away A Week After His Grandfather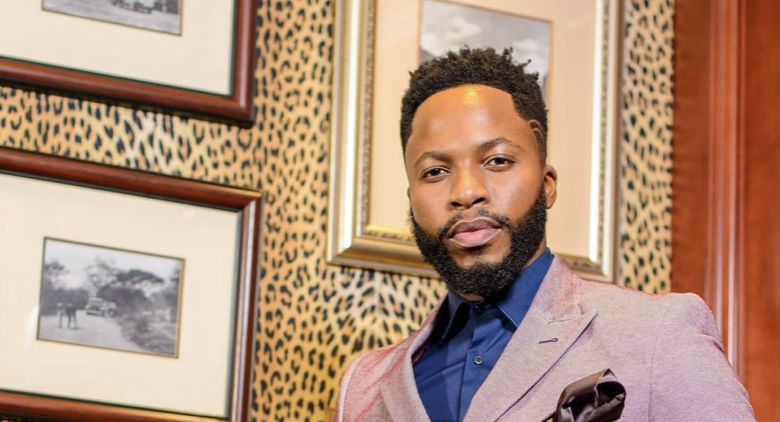 Nay Maps Reveals His Grandmother Passed Away A Week After His Grandfather. Actor and clothing designer Nay Maps has been struck with tragedy as The Queen actor revealed that he has lost another family member.
having recently mourned the loss of his father and grandfather, it so happens that Nay's grandmother also passed on a week later.
"I don't know what's happening…But GrandMa, Its only been a week since GrandDad left. 🤷🏾‍♂️🤦🏾‍♂️Now I see you decided to join him… You left same time and same day as He did last week" Nay wrote.
The actor penned a lengthy heartfelt note to his grandmother on social media, thanking god for having blessed him with someone as special as she and also expressed his gratitude to her for the unconditional love she gave him.
"Thank you for always saying and reminding me to "Keep On Keeping On."
Your famous words to me" Nay wrote.
celebrity friends and followers have been showering the actor and his loved ones with messages of love and support.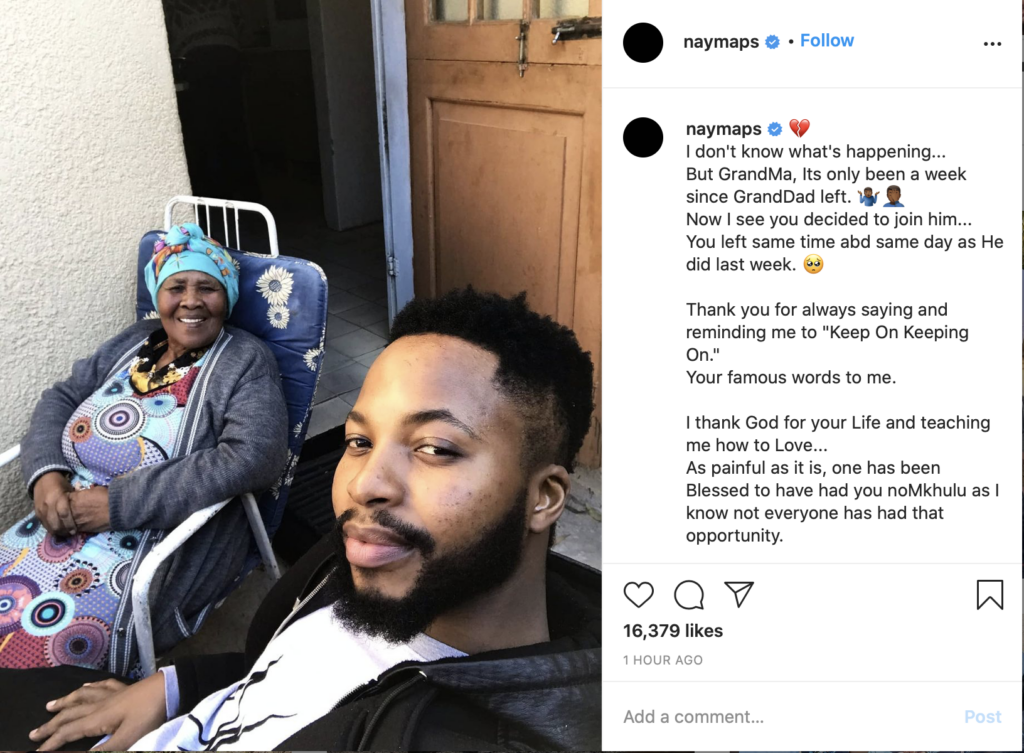 <