Muvhango's Mona Monyane Gives Birth To A Baby Girl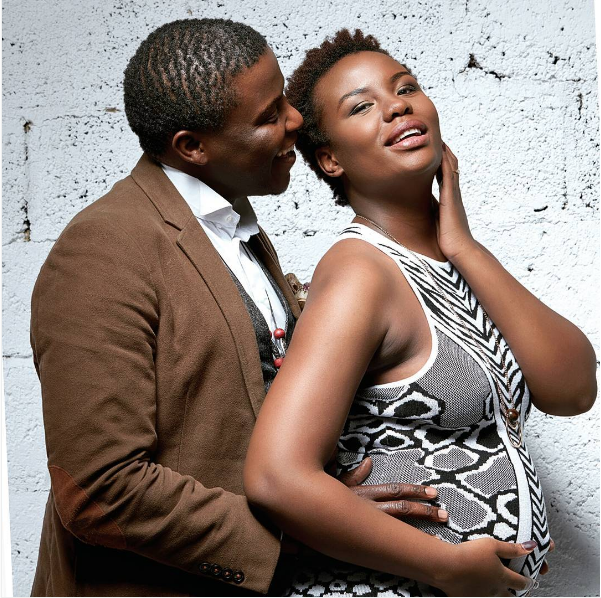 It's a girl! Congrats are in order for actress Mona Monyane and actor Khulu Skenjana who welcomed their first child together on Monday. Muvhango's Mona Monyane gives birth to a baby girl.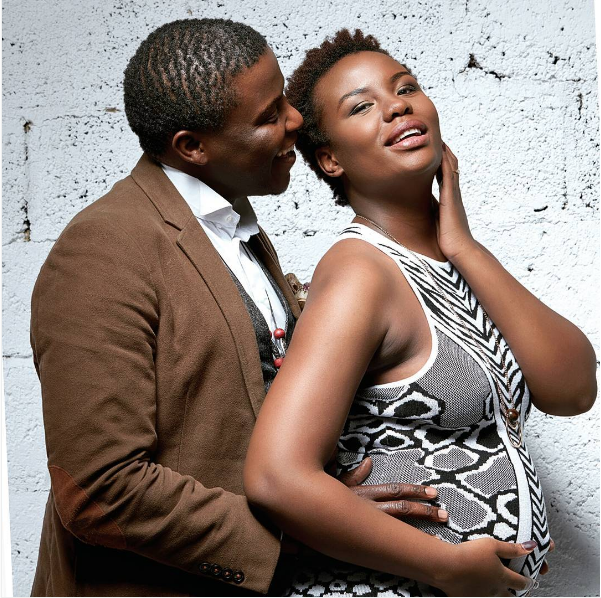 Taking to Instagram the new mom gushed over her new bundle of joy. "I am overwhelmed by the sheer magnitude of love I have for her. So much so that saying I love her doesn't even begin to describe what is in my heart…❤ she is my soul in the physical form, my very life source. My God… what a phenomenal feeling…😢 my Ahadi, my commitment, my prayer😍 Thank you Creator, Almighty, Mother God. Thank you so very much💜💜💜," she captioned a photo of her baby's little hand holding on to hers.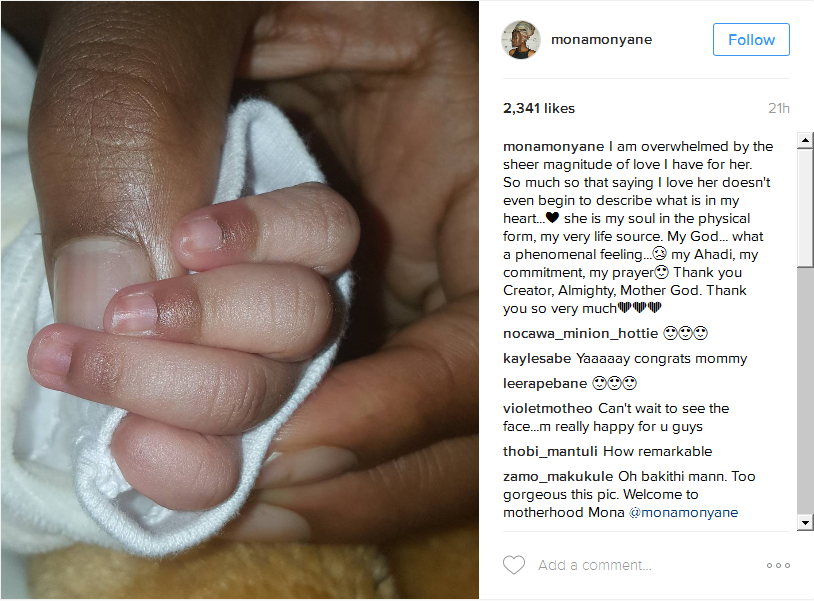 Look at all that baby hair!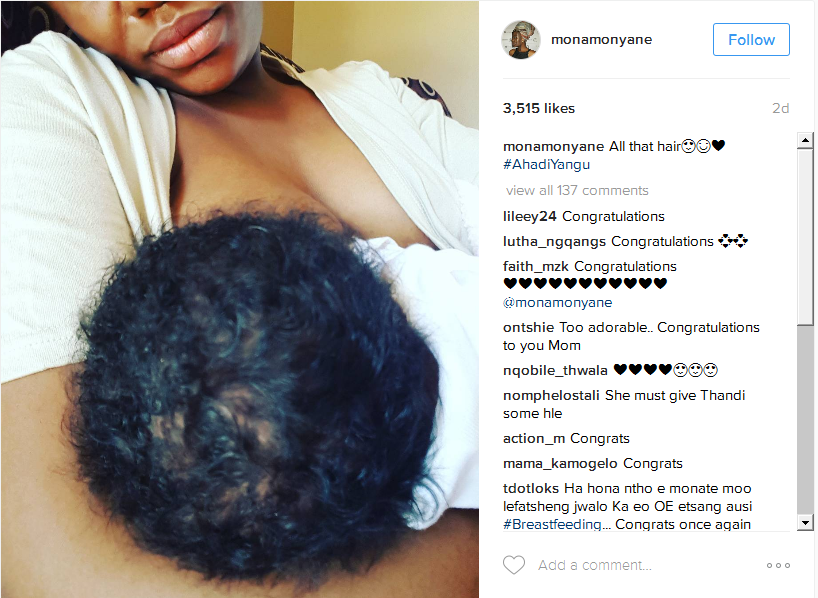 Daddy dearest